Moscow: Luzhniki to be worth €350 million
source: Interfax / Stadiums.at.ua; author: michał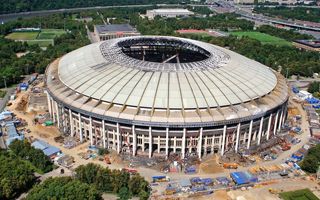 Works on Russia's national stadium are constantly ahead of schedule by 2-3 months. The cost can only be estimated at this point, currently expected to be around €350 million.
Deputy mayor of Moscow Marat Khusnullin confirmed in an interview with Interfax that the reconstruction cost of Luzhniki Stadion should be €350 million ($390m). The budget is given in euro instead of ruble because of continuing instability of the Russian currency.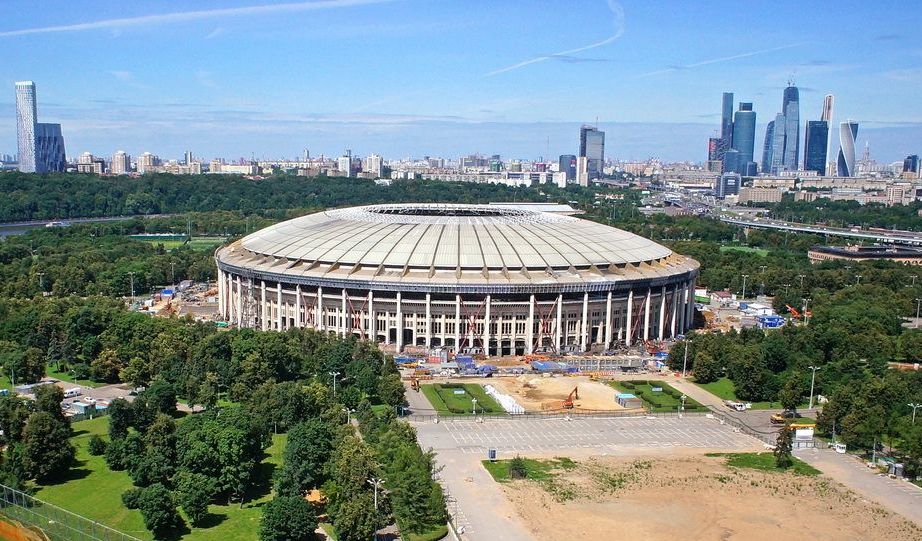 After growing in June, the exchange rates have plummeted again. According to today's rates the budget would be app. 22 billion rubles, which compared to the 2013 figure of 19 billion is an increase. But internationally that amount represents much lower value than 19 billion did in 2013.
The fluctuating economy is among reasons general contractor of Luzhniki is hoping to deliver the building as soon as possible. Currently over 2,000 people work on site daily and the progress is estimated to be 2-3 months ahead of schedule. Delivery is now expected in 2016 as opposed to 2017 planned initially.