Liverpool: Anfield truss lift postponed
source: ThisIsAnfield.com / LiveproolEcho.co.uk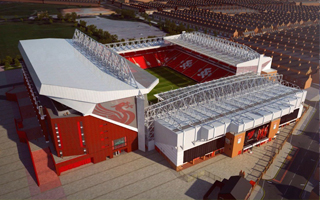 The scheduled work to lift the huge 650-tonne roof truss for Anfield's new Main Stand has been postponed due to wind. Report by ThisIsAnfield.com.
The lift operation at Anfield was due to take place from 7.30am on Thursday, but after a 90-minute delay, it was called off as the wind speed was recorded as being too high. The operation would have been possible with wind of up to 9m/s, but at the time it was 11m/s.
As the truss weighs 650 tons, conditions must be perfect for such an important lift, with safety paramount. The lift itself is scheduled to take around eight hours, whenever it does eventually take place.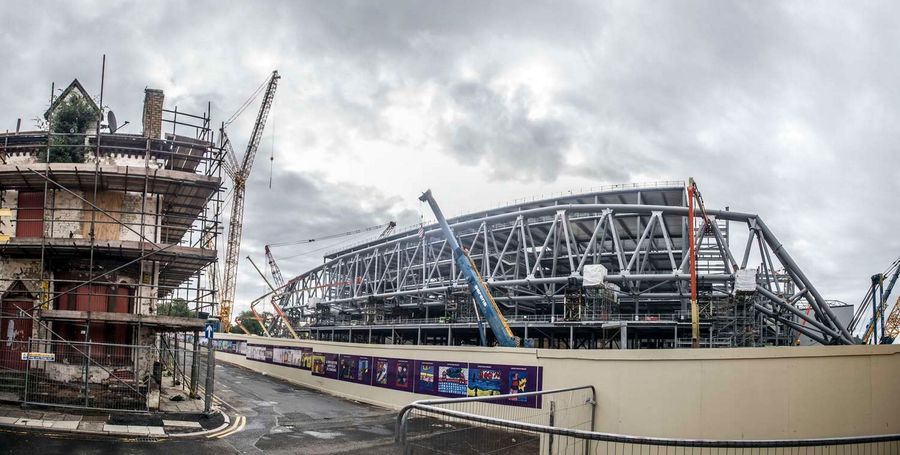 No new date for the lift has yet been decided. There will be few opportunities for the weather conditions to be as required. Once the roof truss is in place (as indicated in the below renderings), it will be a significant milestone in Anfield's expansion and the skyline of the city will be changed forever.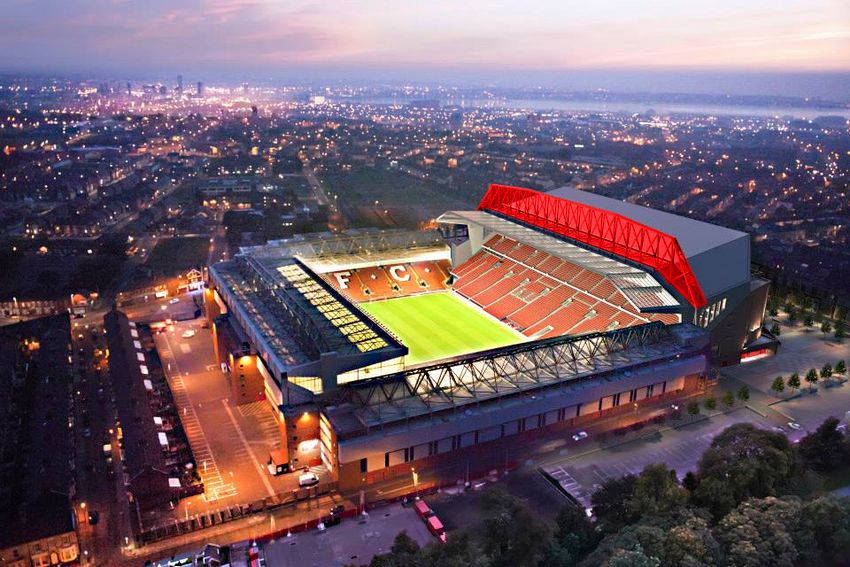 The truss was assembled directly behind the main grandstand expansion structure. It will require two massive mobile cranes to lift up, transport above the steel skeleton and put atop two towers on both ends of the grandstand.