Istanbul: Fenerbahçe to gain its first naming rights contract?
source: Bloomberg.com; author: michał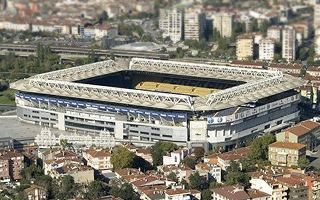 After nearly e decade since opening their rebuilt stadium, the famous Turkish club is about to sign a lucrative 10-year deal for its home's name.
In 2006 the final phase of Şükrü Saracoglu Stadium redevelopment was finalized. The famous building in Asian Kadýköy district of Istanbul continues to bear the name of former club president today, but things may change in upcoming new season.
Fenerbahçe Sports Club is in talks with companies including Qatar National Bank for a sponsorship deal that will include naming rights to its soccer stadium for the first time, according to a senior Fenerbahçe executive.
Potential sponsors also include a Dubai-based company as well as companies in Turkey, said the executive, who asked not to be named because the talks are private. Negotiations for stadium naming rights for 10 years and for jerseys are in an advanced stage and a deal could be signed soon, the official said.