England: Exclusive stadium for… beach soccer?
source: StadiumDB.com
The sport's popularity is growing, but England is yet to have a national stadium for beach soccer. This may change if Eddie Mitchell gets his way in the country's most exclusive resort.
Businessman Eddie Mitchell hopes to build England's new national stadium for beach soccer in Sandbanks, Poole. Former chairman of nearby football club Bournemouth (newcomers to the Premier League this season) is ready to invest £12 million (€17m / $19m) to replace a dated public pavilion with the sports arena.
Although sports may not be its primary revenue source. Beach soccer is growing, but with 2,000 regular seats it may be hard to build an event calendar with just this discipline. That's where additional uses come in: 20 suites, 40 beach huts on the south side and commercial outlets around.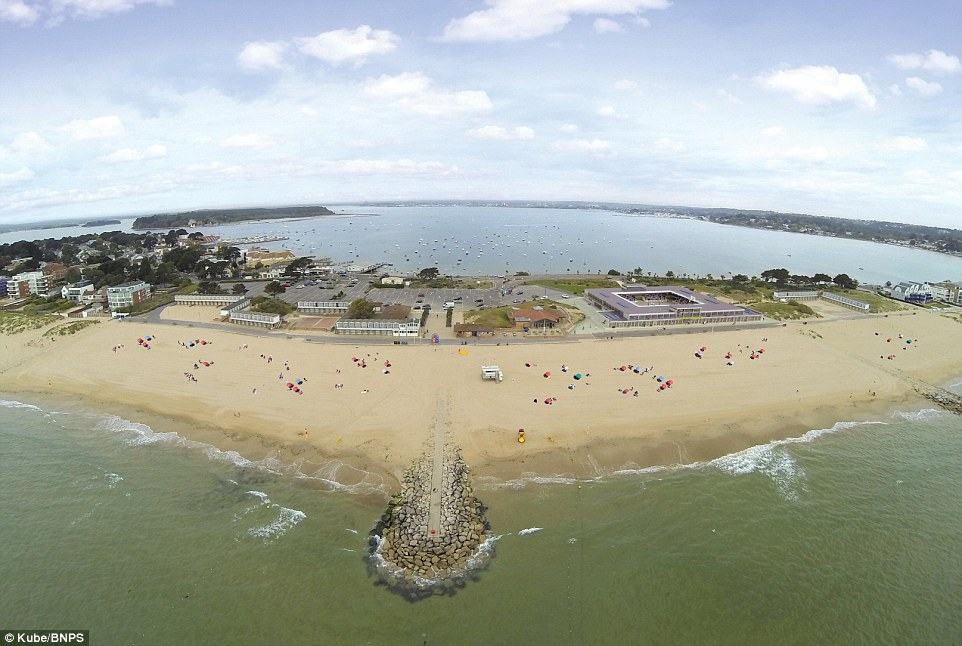 This might be just enough to make this Sandbanks project viable, but its location is both amazing and difficult. Sandbanks is a wonderful place geographically and that's why it's deemed as the most expensive in England outside of London. Most expensive homes in this part of Poole sold just short of this stadium's price tag and numerous celebrities have their quiet villas around.
Building a stadium is commonly considered to bring land value down, which is among the fears presented by locals. Noise and traffic are also considered, though in all fairness the stadium could hardly drive more people here than the beautiful sandy beaches themselves.
Whether the project could go forward is up to the Poole City Council. Planning application is to be submitted on Tuesday!