Croatia: Few clubs will have reserve ground of this class!
source: StadiumDB.com; author: michał
Whether you look in Europe or beyond, not many football clubs have a better secondary stadium than the new one in Rijeka, Croatia. About to open, this one has a double role.
HNK Rijeka is the team you most likely know exactly because of their amazing stadium. Not amazing by its infrastructure, but the location: partly carved into stone, it lies just beside a beach along the Adriatic Sea. As seen in these great photos: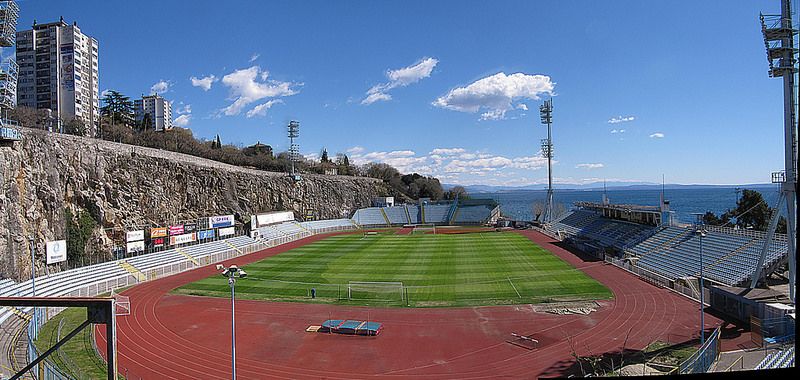 © Tim Seidenberg
has every chance to become Croatia's new powerhouse. Even now the team have a lot to show for their recent efforts. Current vice-champions got ahead of domestic giants Hajduk Split and only lost to Dinamo Zagreb in the league. Last year they weren't far from advancing from Europa League group phase, though had to give way to great Feyenoord and Sevilla, eventual winners.
Also in attendance HNK Rijeka has reasons to feel strong. While their average turnout wasn't satisfying throughout the 2014/15 campaign, it was still the second greatest throughout Croatia with over 5,130 people per game. Losing to only Hajduk Split is mostly owed to internal conflicts in Dinamo Zagreb, but is still noteworthy.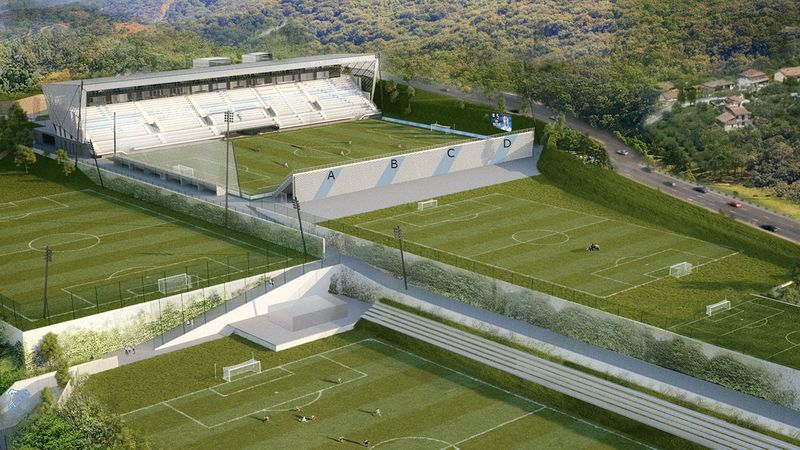 Starting August, Rijeka will play their league games in a new stadium (rendering above), the training one in brand new Rujevica complex. It won't allow them to go beyond 5,000 per game as that's its capacity.
But we're betting fans and officials are willing to pay the price, because this venue will only serve as a temporary stadium until the new Kantrida is built with 14,000 covered seats (image below). The new Kantrida will become Croatia's new best stadium, even if it means losing its stunning views. Commercially it means possibly surpassing all domestic rivals.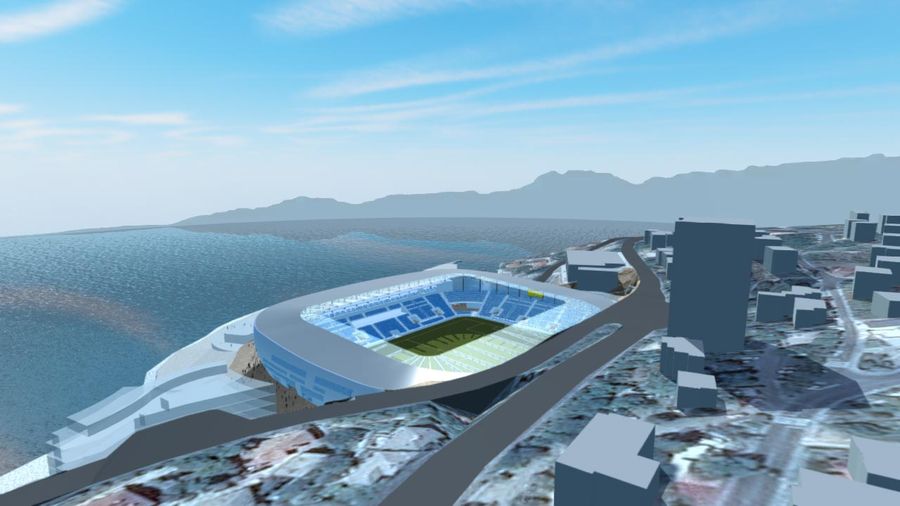 It also means that the nearly-finished Rujevica stadium will become one of the best reserve-team stadiums throughout Europe. Of course the €18-million ($20m) training complex with three other football fields (more wouldn't fit due to Rijeka's challenging topography) won't be among Europe's best altogether. These spots are reserved for the likes of Manchester City of FK Krasnodar, but the secondary stadium itself will be one of the greatest reserve grounds…
Check the latest progress images below: