USA: LP Field changes to Nissan Stadium
source: tennessean.com; author: michał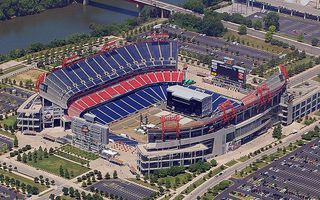 New 20-year deal with Nissan North America means the Tennessee Titans will from now on play at the world's second Nissan Stadium.
Nissan North America officials, Titans owners and city leaders announced the new, 20-year naming rights contract Thursday at the Titans' stadium, called LP Field for the past decade.
The announcement "marks an alliance between two companies that value their deep roots in Middle Tennessee," said team owner Kenneth Adams. "This partnership sends a strong message about how positive the outlook is for the future of the city of Nashville, Nissan's operations in Middle Tennessee and the Tennessee Titans franchise."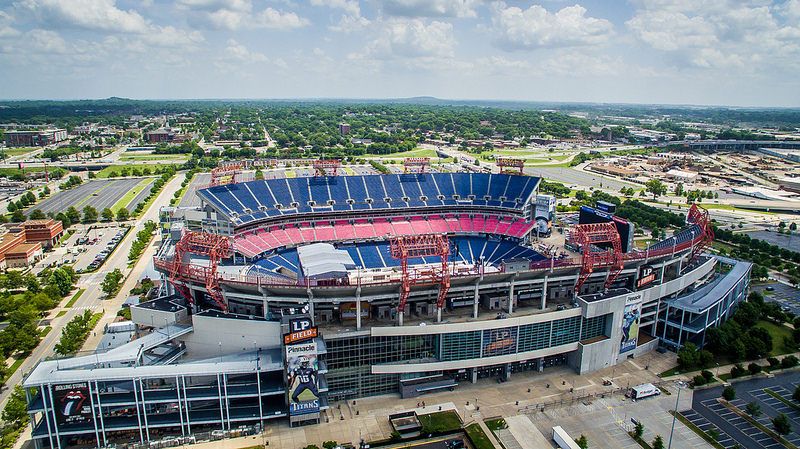 © Steven Tilton
Construction on new Nissan signage will begin in the coming weeks and will be ready for the 2015 season, said Steve Underwood, Titans interim president. He declined to offer details on the deal.
The contract makes Nashville's Nissan Stadium second to bear that name after Yokohama' World Cup venue. Value of the partnership was not disclosed, but Jim Grinstead (publisher of the Nashville-based Revenues From Sports Venues newsletter) estimates Nissan's 20-year contract is close to $100 million. Larger signage, luxury suite tickets and other arrangements also could be part of the deal.
A $100 million contract, or $5 million a year, is comparable to M&T Bank's $6 million a year deal for naming rights to the Baltimore Ravens stadium, according to a New York Times 2013 report. Naming deals for MetLife Stadium in New Jersey and AT&T Stadium in Dallas are estimated at $19 million a year, according to the same report.