Poland: Village club makes it to the top
source: StadiumDB.com; author: michał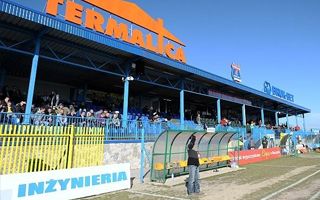 Remember the German team Hoffenheim? Compared to them, Polish Nieciecza is a dwarf. Still, club from a 750-population village made it to the Ekstraklasa. Some are euphoric, some not quite.
For some it's a Cinderella story like that of Scottish Gretna. For others – commercial nightmare like Hoffenheim. But regardless of how you look at it, the small club from Lesser Poland's village of Nieciecza won their first Ekstraklasa promotion after three years of failed attempts.
Nieciecza lies 60km (37 miles) east of Krakow, in one of Poland's most rural areas. It's a charming location and once you reach their stadium you realise just how remote it is. Houses and farmlands is all there is around it. Quite literally, too. At the photo below you see how close the stadium lies to fields around it.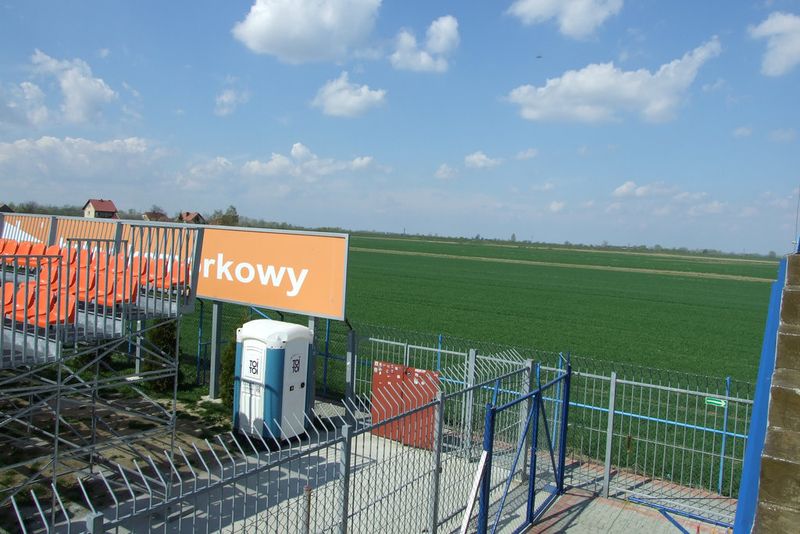 © Jakub Kuza
Approximately 750 people live in Nieciecza. There are three large buildings: local church, the stadium and Bruk-Bet headquarters. It's that very company who finances the march upwards in the Polish league system. They began from 8th league in 2001, winning promotion every year until they reached I Liga (2nd tier). Three years of almost making promotion spot, this time they finished 2nd and won the desired prestige last weekend.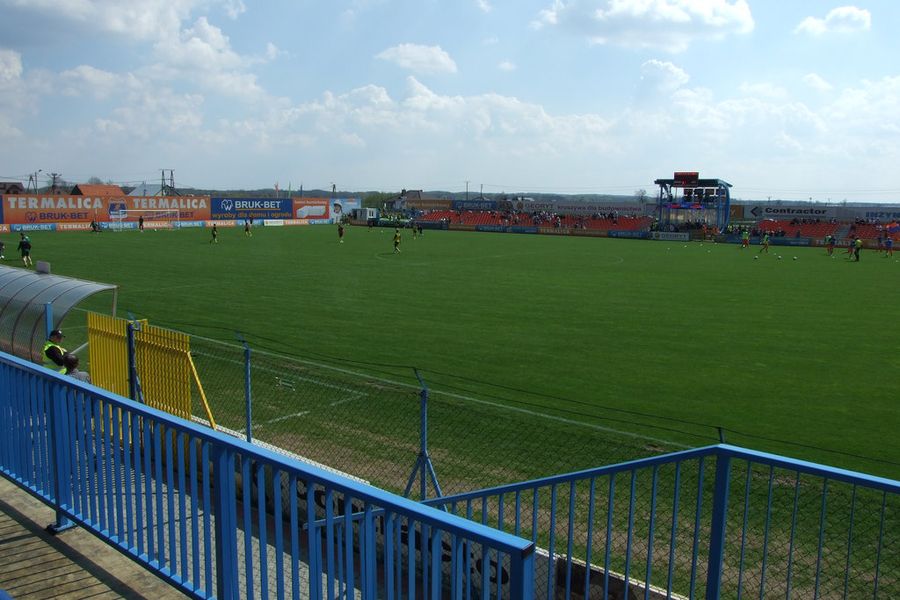 © Jakub Kuza
Their stadium currently is three time larger than the entire population of Nieciecza, but needs to grow from 2,262 to 4,500 to meet league requirements. It's not clear how they're going to do it, but they are. Termalica Bruk-Bet, as the club is known commercially, were preparing for this for a long time. 2 years ago they bought obsolete floodlight masts from Zagłębie Lubin's old stadium and are now preparing to install them.
Later it's time for temporary seating. The club has very thin chances of making it in time for the 2015/16 season, but for any game their ground would be unfit to hold, they already have a substitution: Krakow's easternmost stadium Suche Stawy would hold them.