New Zealand: Controversial stadium to return profit
source: nzherald.co.nz
Instead of technological breakthrough, it brought criticism over construction and maintenance cost. Now Forsyth Barr Stadium is about to start generating profit, although not without a price…
The 2015/16 season should bring a profit of $395,000 (US$270,000) to Forsyth Barr Stadium, the world's first one to have a natural field and fixed roof over it. A year later it should be $440,000 and in 2018 already $500,000. Funds generated will be used for upgrades and other sports facilities in the city of Dunedin.
The three-year prognosis is very promising, even impressive if one compares it with last year's estimates of generating $3.34 million in losses over three years. What changed? The city reviewed operations and finances of DVML, municipal company managing sports venues.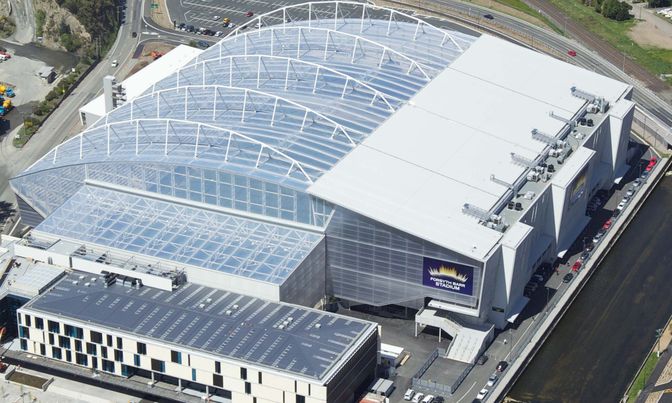 The results reflected the anticipated impact of the council's stadium review, which recommended a raft of changes to stadium finances designed to help DVML turn annual losses into profits.
That included halving DVML's annual rent, paid to help service stadium debts, to $2 million, and transferring another $30 million of stadium debt to the council's books, and funding for future stadium renovations.
Together the changes would raise the ratepayers' stadium bill by $1.81 million a year, to $11.65 million a year.
The financial forecast is of course subject to changes as Forsyth Barr Stadium has to secure events and, perhaps most importantly, convince as many season-ticket holders to prolong their involvement. Most of the corporate packages signed back in 2011 will run out in 2016 and it's crucial to keep these customers.