New stadiums: Hills and woods of North Carolina
source: własne; author: michał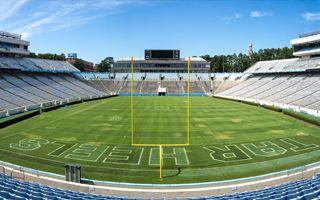 OK, let's be honest, we're not here for the hills and woodlands, but they do sound nice. Especially when you see the somewhat charming stadiums of North Carolina!
You may have noticed we're giving more attention to the United States recently. We simply owe it to them for having so many modern stadiums. And while we cannot comprehend American football itself, let's not allow our own shortcomings prevent us from doing the right thing and show you the stadiums that deserve to be shown.
Three new additions from North Carolina coming today, more in due time. Please remember everyone is welcome to share photos of stadiums via email or flickr from any country, not just the US, and we'll do our best to include your favourite stadia in StadiumDB.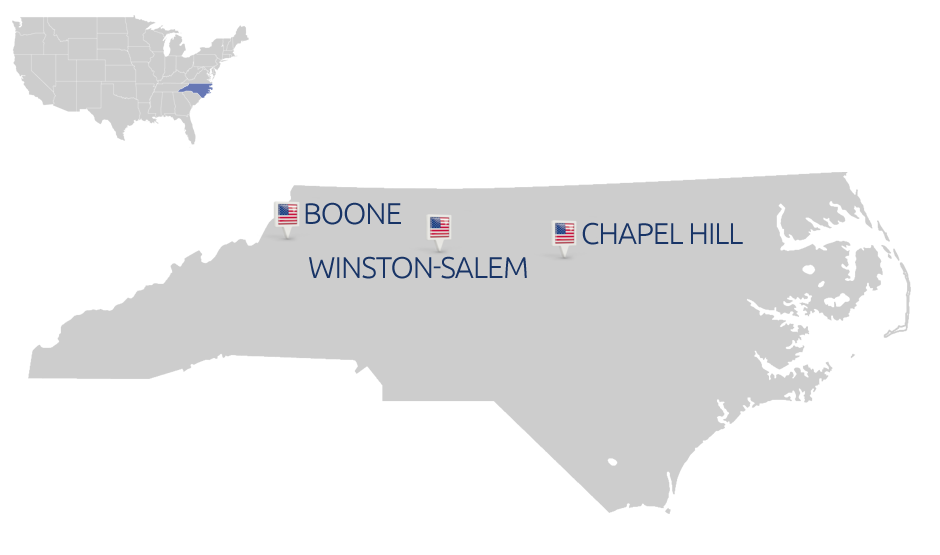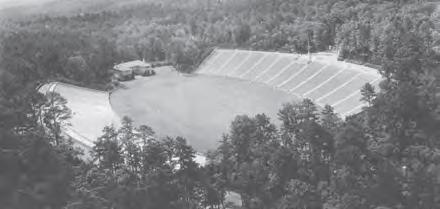 When it was opened in 1927, the stadium was literally sunken in pine woods. Two massive artificial slopes gave room to some 29,000 people, but with great care taken to preserve as much of existing forest as possible.
And while today the University of North Carolina campus has consumed much of the trees, this same principle of preserving them is still applied to Kenan Stadium expansions in order to save its picturesque location.
The two grandstand saw upper decks added in 1963, raising capacity to 48,000. In 1995-1998 the most important expansion to date was made, when first ever end zone grandstand was added (by then the stadium was last in its conference not to have any).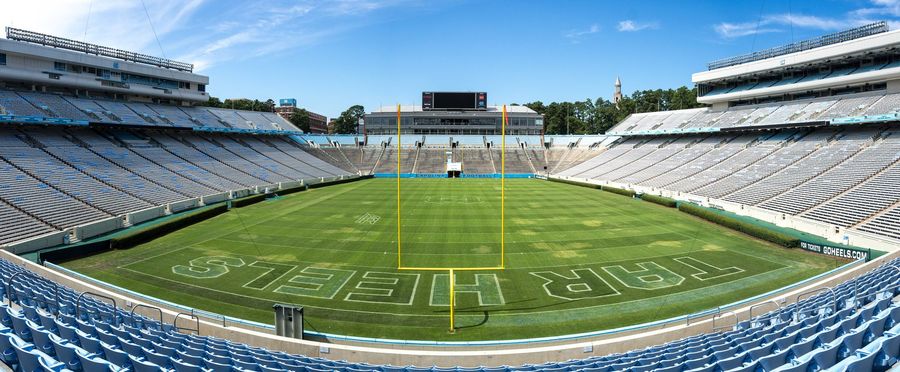 That addition saw 8,000 bleacher places added in what is now called The Pit – student section with most vocal support. With west side closed, the stadium was horseshoe-shaped and waited for complete enclosing until 2011. This is where 2,980 premium seats were added in the east, all part of a 5-floor multi-use sports building.
Name of the stadium celebrates the Kenan family, who had for decades contributed to the stadium, financing its initial construction and the expansion in 1963, among other. Support of them and other donors allowed the stadium to reach its current 63,000. And though sell-out crowds are nothing rare (in fact, all games between 1992 and 1999 were sold out), official record attendance stands at 62,000.
BB&T Field, Winston-Salem (31,500)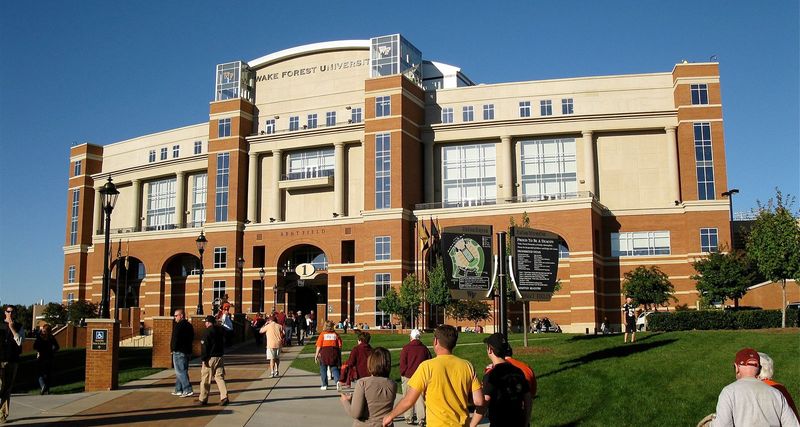 The need for a new stadium became apparent when Wake Forest University announced relocation from actual Wake Forest to the city of Winston-Salem. Alumni Groves brothers contributed to the stadium's funding in 1966, earning themselves naming until 2007. Groundbreaking took place in spring of 1967 after some issues with fundraising the stadium was ready by September 1968.
Since opening it's been home to Demon Deacons of the NCAA and has had similar capacity as today. This makes it the smallest venue in its conference.

During games the most charming feature of the stadium is the Deacon Hill, grassy embankment behind the south goal commonly occupied by fans with blankets. The opposite end of the stadium has a multi-use Bridger Field House facility. Current one was built in 1997, but its predecessor was here long before.
Greatest redevelopment to date, worth 12 times the original price of the stadium, took place in 2007. This is when Deacon Tower was built beside the western grandstand. 7 floors comprise new player, press and corporate facilities, all enabled by funding from 10-year naming rights deal with BB&T.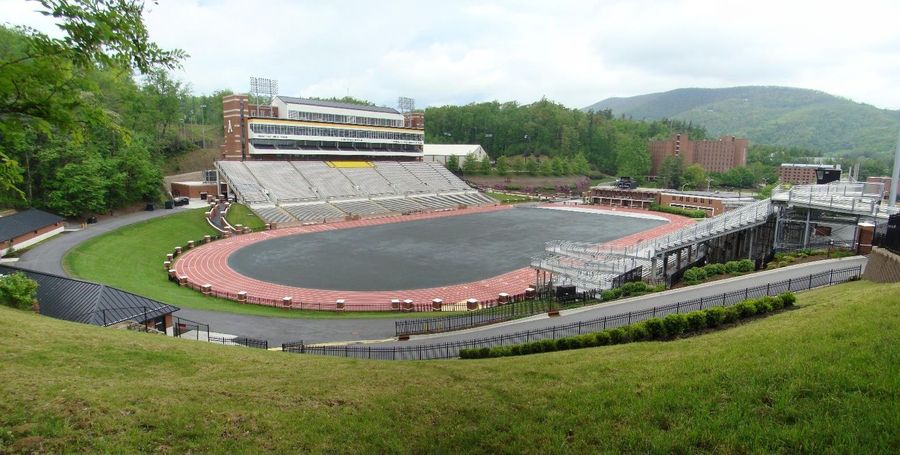 Located beside one of many hills around Boone, this multi-use stadium of the Appalachian State University is among the highest in USA. Its field lies at 1,016 meters (3,333 feet) above sea level. And maybe the mountain location is why it's such a hard stadium to conquer for rivals. Local NCAA football side Mountaineers earned it "The Rock" nickname with their performances.
Upon opening in 1962 it was suitable for 10,000 people, but that capacity has grown over twice since then. By 1978 it was 18,000 and currently, after a series of further remodeling efforts stands at 24,000+.

Greatest redevelopment to date happened in the 2006-2009 period, when the west side received new extensive facilities for sportsmen, press and corporate guests. Those include 18 private skyboxes, 2 lounges and 500 business seats above regular seating. East side of the stadium saw its new upper deck added in that period. But even that proved short of demand, so in 2011-2012 part of the running track was covered with temporary seating behind the south end.
Upon opening the stadium was named after William J. Conrad, university trustee and entrepreneur, but later had the name changed to honour Kidd Brewer, legendary coach. During Brewer's leadership the Mountaineers set records in performance, going through a season unscored against or losing only 3 games in 4 seasons. From 2002 to 2007 the team also ran a streak of 30 consecutive wins (!), thus strengthening the stadium's nickname.