Minneapolis: Major milestones reached as Vikings Stadium crosses 53%
source: Vikings.com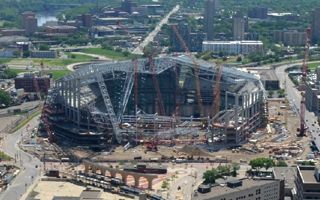 Construction of the new Minnesota Vikings stadium has reached several milestones this week. Progress exceeds 53% overall.
The last structure concrete was poured last week and more than 1,200 workers on site were treated to a lunch in celebration. Since the Vikings Stadium project began in early 2014, roughly 10,000 truckloads delivered 76,500 cubic meters (100,000 cubic yards) of concrete. That's enough to fill more than 30 Olympic-sized swimming pools.
The Minnesota Sports Facilities Authority also announced the connection on Thursday of the roof ridge truss, to allow completion in the coming weeks. The chord joining the two sides of the roof comprises 12 pieces of steel, each 15m (50 feet) long and weighing 27 tons (60,000 pounds).
The stadium is scheduled to be fully enclosed by November. Last week the first ETFE (ethylene tetra-flouro-ethylene) panels were prepared for placement on the stadium roof's south side.
More than 22,700 square meters (245,000 square feet) of the transparent, light-weight material will cover 60% of the stadium's roof, giving stadium users a clear view of the sky and an outdoor feel in a climate-controlled environment.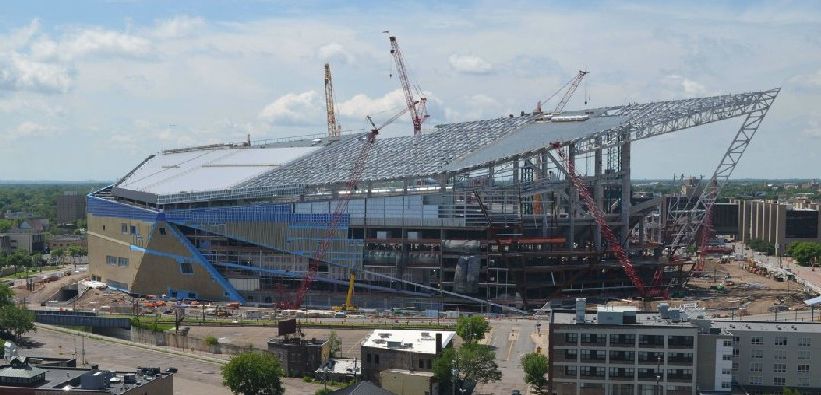 © Minnesota Vikings