London: Worker dies at Olympic Stadium
source: standard.co.uk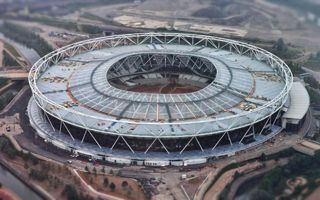 44-year-old subcontractor was found dead this morning after reportedly falling from height. Works were stopped on Olympic Stadium revamp, pending further developments.
A 44-year-old man, who was working at the site, was discovered by police at 7.30am today after reports of a person having fallen from the Olympic Stadium. He was unresponsive and pronounced dead by paramedics before 8am.
The man is identified as a subcontractor, though his personal data was not revealed until next of kin are informed about the tragedy. The death is treated as unexplained at this point and will be subject to investigation. Official one will be led by the Scotland Yard, but stadium investor LLDC also announced they would run their own examination of what happened.
So far all works at the Olympic Stadium were seized, pending further developments. It should not last more than a couple days and thus will not interfere with reconstruction schedule.