England: Southampton won't pursue stadium expansion
source: dailyecho.co.uk; author: michał
Three years ago Southampton fans were tempted with renderings of 50,000 seats at St. Mary's Stadium. But today the strategy is far from those images, no expansion is planned. Daily Echo report.
In June 2012 supporters buying season tickets at Southampton were given a DVD that included impressive renderings of the St. Mary's Stadium with stands expanded to some 50,000 seats. That plan was extremely ambitious and would put The Saints among England's biggest clubs.
But it won't happen, at least for now. Though Southampton managed to qualify for Europa League, they don't find good league results satisfactory enough to expand the stadium.
A possible increase on the current 32,000-plus capacity has never been ruled out by the club's hierarchy, but chairman Ralph Krueger has revealed that they will not be adding in more seats any time soon.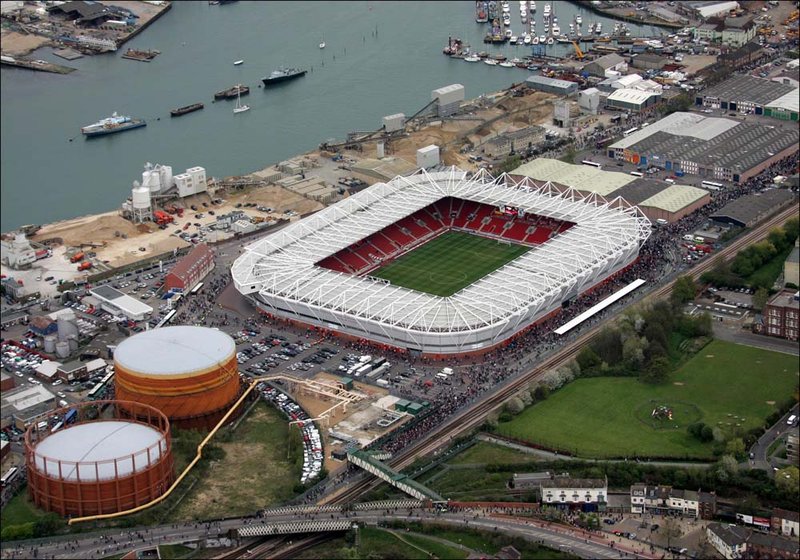 "I think when we go through a full season with 100 per cent occupancy then you can have those conversations," he said.
"We're still not there. We're at 93 per cent or 94 per cent. There will be permanent renovations going on within the building.
"We have some plans if they fit into our budget still to make some changes in some of the hospitality areas of the club, but at the moment we see next season as a primary focus is to sustain the football growth and the final product on the field, and the cosmetics of the club are a secondary focus and they will happen over time, but that's more a bigger picture, three-to-five-year kind of development.
"We're permanently trying to fix things here, but we won't be making any major steps in the stadium until the timing's right.
"I see 2016-17 there will be a lot more invested in the stadium than in this season. We're pretty happy. It's a great place to play."