Bilbao: Retractable roof over San Mamés?
source: elgoldigital.com; author: michał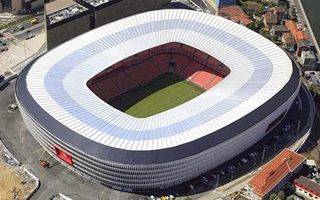 Athletic Bilbao's new stadium hasn't ran a full season since completion, but already now may be modernized. Its roof may be extended or even converted to become fully closable.
Wind and rain make watching games at the new San Mamés a much unpleasant experience for several thousand fans in lowermost sections of the stadium. And with Bilbao's location, it's not uncommon to see heavy rainfalls and feel strong winds.
Enclosing the stadium with fourth stand in September last year may have reduced the draught, but doesn't address the problem entirely. Meanwhile, thousands of fans flee from lower rows when facing the soaking rainfall. Current roof meets UEFA/FIFA standards by covering fans from rain falling straight down, but add a little wind and it fails for some viewers.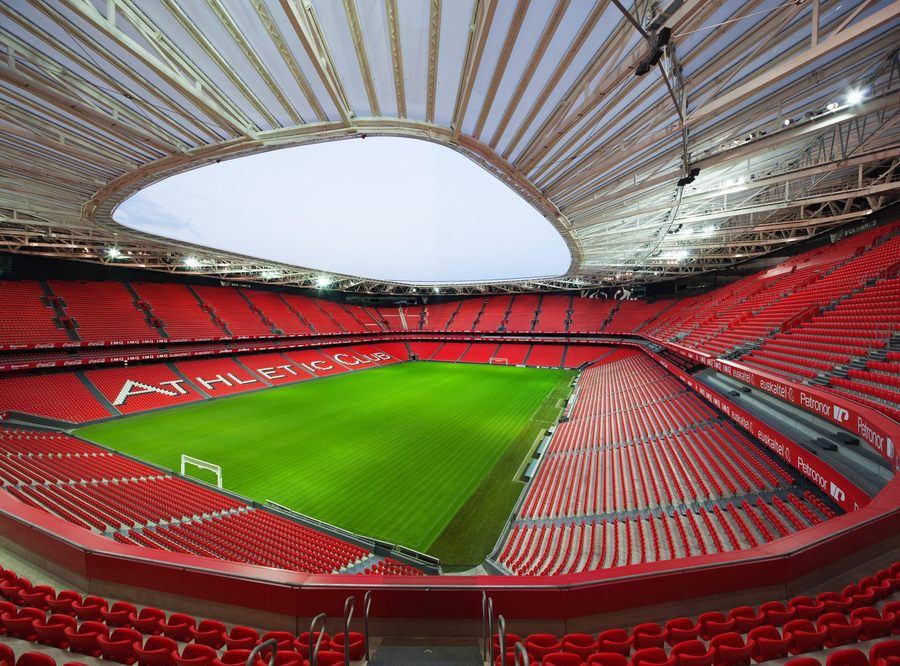 © Airtor Ortiz, ACXT
That's why already in February Athletic announced they will look into the issue. Analyses are underway in an attempt to find the optimum solution. It may be an extension of the existing roof, but it may also be an added retractable roof.
Both options represent high level of difficulty, because the stadium also needs to provide proper sunlight access for the natural field. Also, the existing cover was not planned with such additions in mind, so it needs to be evaluated. And last, but not least, whichever option is selected, it will be costly, so needs to be preceded by thorough evaluation.