Warsaw: Time for Champions League final in Poland?
source: StadiumDB.com; author: michał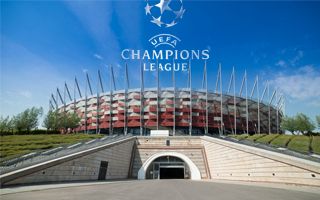 No, not really. But more seriously: it's not impossible for Warsaw to hold another cup final in upcoming years, this time even the more prestigious one.
Yesterday saw an amazing performance on the pitch with 5 goals, drama and top class football. Over 45,000 people watched the game and most empty seats were in the Ukrainian section after Dnipro didn't use all of their 9,000 allocation (Ukrainian citizens need visas to Poland, making it more difficult to see the game).
The pitch itself was less admirable, even though UEFA ordered turf from a specially selected contractor only for that game. Field quality at Narodowy should improve in upcoming seasons, though.
"During the game it met UEFA's expectations. And for a multifunctional stadium that usually has no field at all, that's a decent result. But we need to continue improving. There's an idea that should end pitch quality debate once and for all. We need to establish with our field contractor whether it's feasible and then we'll try to implement it", said Mikołaj Piotrowski, Stadion Narodowy's press officer.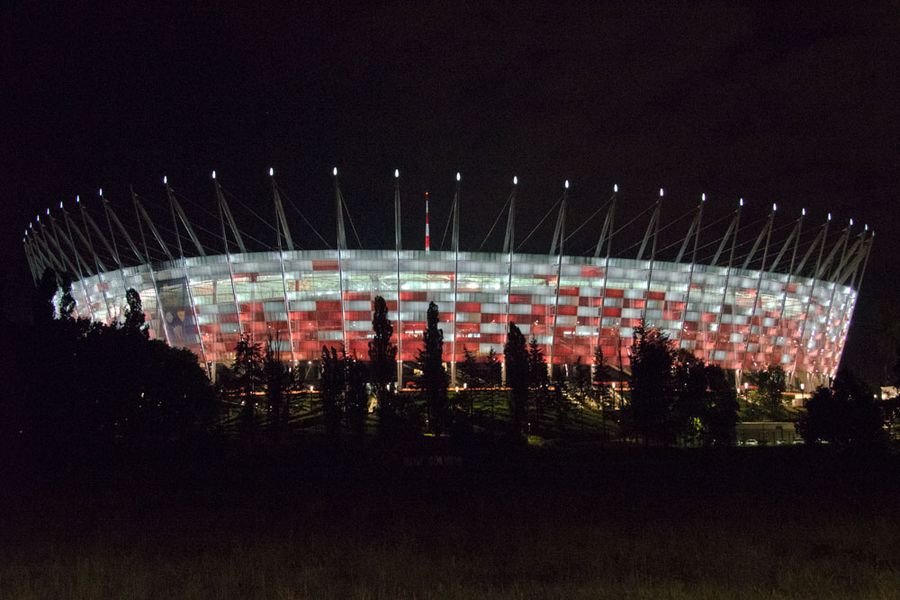 © Stadiony.net
Piotrowski also tweeted after the Europa League final that the stadium is now certified to be Elite class and it's time for Champions League now. This was metaphoric for Champions League of Europe's stadiums (only several venues are on the Elite list, not to be confused with defunct Elite category), but prompted speculations about the chance to hold a Champions League final in Warsaw.
For one obvious reason such event is doubtful: capacity. UEFA requires 60,000+ for the Champions League final, while Narodowy has 58,145 in original configuration. Should it be only about the missing 2,000, it's not an issue for PL.2012+ who run the stadium.
"Technically it's possible and it would all fit within the existing infrastructure", Piotrowski said. What he means is adding seats within the current layout and still meeting UEFA criteria for dimensions and spacing of seats. "I'll even say more: the seats are waiting in storage already", Piotrowski added.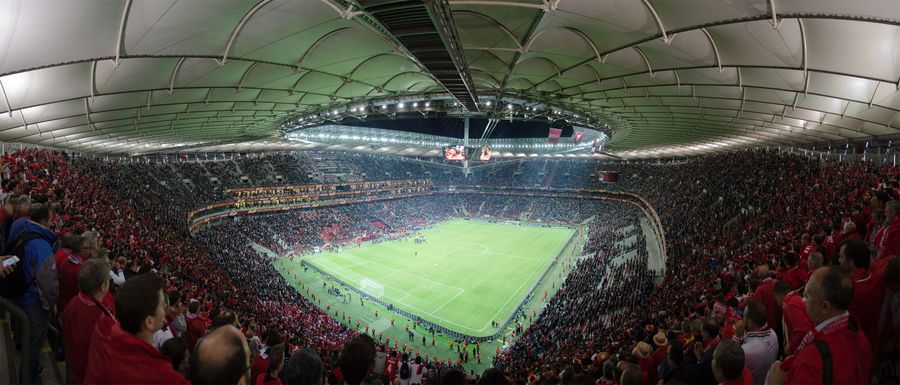 © Stadiony.net
Even with the additional 2,000 seats it may still be not enough as media seats consume some regular seats for finals and temporary stands (which would easily fit behind goals, for example) aren't permitted by UEFA at this point.
So it would depend on UEFA's interpretation whether the stadium would be eligible. For example, Juventus Stadium in Turin had capacity below the 40,000-mark for last year's Europa League final, yet held the event.
That said, Stadion Narodowy has to wait for its time and hope the capacity requirement doesn't go further upwards. There are only two stadiums that held both the UEFA Cup/Europa League final and Champions League final. Luzhniki and Amsterdam ArenA both waited 9 and 13 years (respectively) after holding the first one.