USA: Construction begins in Fort Collins
source: CBSlocal.com / StadiumDB.com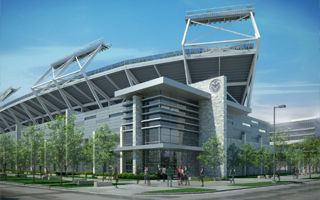 South end of the Colorado State University Campus is beginning its long-anticipated transformation. New 40,000-capacity stadium will be ready in just over two years.
The initial concept was shown back in 2013, but only now, a month after final draft was released, preparatory works on site are beginning.
Last week workers fenced off the site along southern end of Colorado State University campus. Now the asphalt and concrete covering parking sites on the plot are being removed. The materials are to be partly recycled in foundations of the new stadium.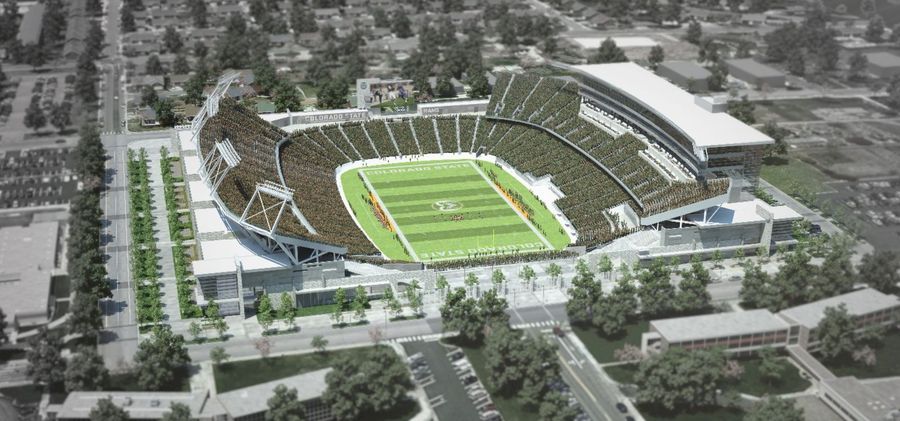 Actual construction will commence after site is clear and ground works are done. Part of the lower seating tier will be below ground level, so there's significant amount of excavation work ahead. Mounting of the cornerstone is set for September 12.
"This is an exciting step as we begin moving toward the start of construction for our new on-campus stadium," CSU Director of Athletics Joe Parker said in statement. "A great deal of vision, collaboration and hard work by the University and the community has brought us to this point. As we begin to see the site take shape, we will continue to be mindful of the impact of this and other construction projects taking place on our campus, and encourage everybody in our campus community to utilize the resources available to stay informed."
The new CSU stadium will hold 40,000 people on two tiers of seating and will cost roughly $220 million. That's a slight decrease from initial estimates of $246m. Construction should last two years and the future venue will also be able to host soccer games.