St. Louis: Proposed NFL stadium illegal?
source: stltoday.com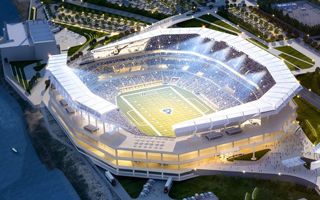 Six state legislators have sued Gov. Jay Nixon and the public board that owns and operates the Edward Jones Dome to block funding of a new riverfront football stadium here. STLtoday.com report.
The suit, led by Sen. Rob Schaaf, R-St. Joseph, alleges that taxpayer money is "in the process of being spent illegally," on "an illegal construction of a new NFL stadium."
What's illegal about it? Governor Nixon and his task force want to use an "extension" of bonds used to build the Edward Jones Dome (where the St. Louis Rams now play) to finance the new stadium. Extending a controversial bond program to aid a new stadium with $300 million without asking taxpayers is simply wrong, according to the plaintiffs.
"If they want to build a stadium, go ahead, but don't expect the state to pick up the tab unless they come to the Legislature and ask permission to go into debt," Senator Schaaf said.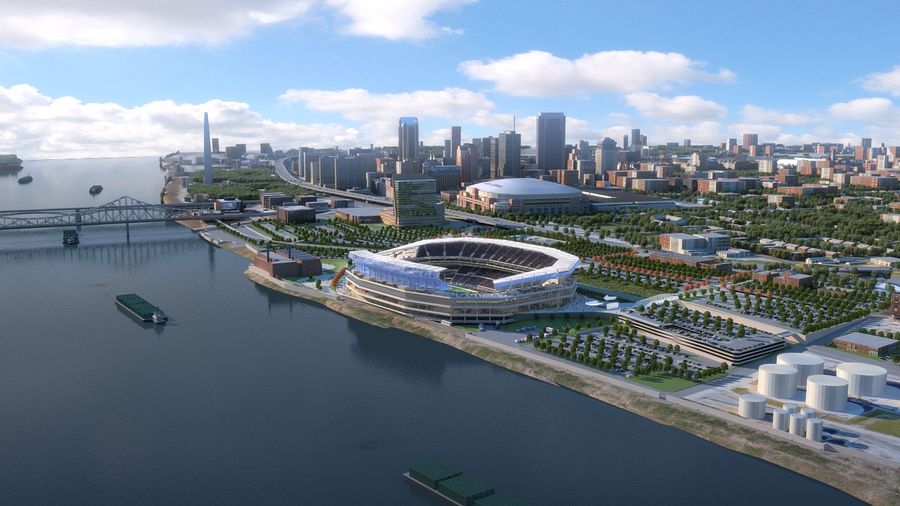 © HOK
Or, he countered, send the matter to a public vote. "I always trust the people," Schaaf said. "If the people want to spend $300 million, more power to them."
The legislators' suit alleges that the laws written two decades ago to create the Dome authority — and finance about $300 million through bond sales to build the current stadium — don't allow it to "extend" that debt. The Dome can only issue refunding bonds, the suit says, in the amount necessary to pay off the $100 million left.
Such an extension would stretch the bond issue beyond 50 years, something also barred by statute, the suit says. Even more, the law written for the Dome essentially doesn't work to build a new stadium on a different site.