San Jose: Earthquakes leave Avaya Stadium for two games
source: MLSsoccer.com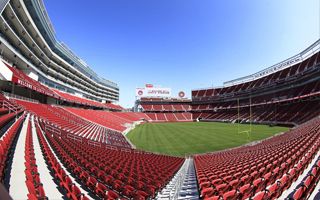 Their new stadium sells out for every game and get quite some praise. But Earthquakes still decided to leave Avaya Stadium for two games of the regular season. Why?
Avaya Stadium was opened in March after a very successful season ticket and corporate seat sale. First at 11,000, the season tickets were finally capped at 12,000, meaning only up to 6,000 tickets per game are available. No surprise, all four home fixtures so far were sold out.
But despite enthusiastic reviews and praised atmosphere San Jose Earthquakes are leaving their new home this weekend. The Orlando SC fixture will be played at much larger Levi's Stadium in Santa Clara. Another home game outside Avaya will be the California Clasico against LA Galaxy on June 27. That game will be held at Stanford Stadium.
Why the temporary relocations across the state? "It serves the same strategic purpose," Kaval said, "which is to have the bigger events and to showcase us on a bigger stage, allow more fans to get interested in the Earthquakes."
"These bigger matches at Levi's Stadium, at Stanford Stadium, they create new Quakes fans – which is something as a growing sport and a growing league we really need to do," Kaval said.