Ostrava: Bazaly see final game after 56 years
source: StadiumDB.com; author: michał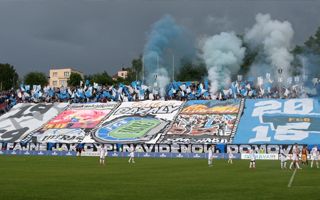 One of the most iconic stadiums in Central Europe held its 819th and very last official game on Saturday. It's time for change after decades of great history.
Yesterday's Synot Liga game between Banik and Dukla Praha was the very last official one to be held at this famous Czech stadium in Ostrava. This occasion even made supporters put aside their game boycott, part of ongoing protest. They swarmed the stands with a sell-out crowd of 10,340, even more than current capacity suggests, although just a third of the stadium's size in its heyday.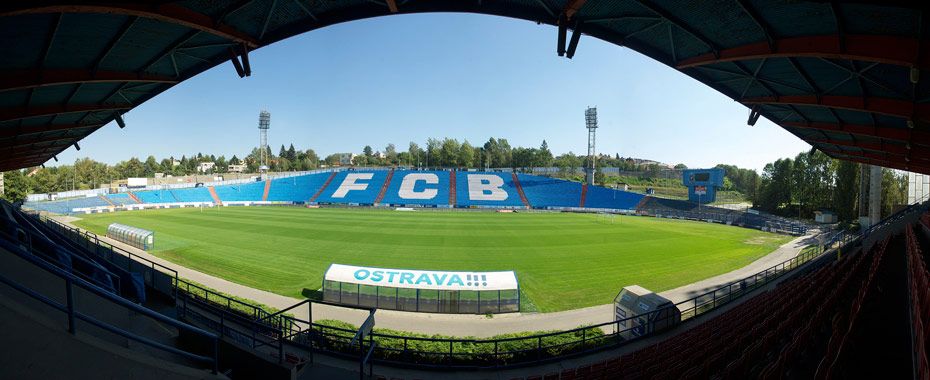 Preceding the game, several thousand fans gathered on the other side of the city to march together and bid their home farewell. "Home" is quite literal according to the flags they unfolded as the game began. It also depicted glorious images between 1959 and 2015. The display was accompanied by flags and pyrotechnics and then much more of both were used by fans.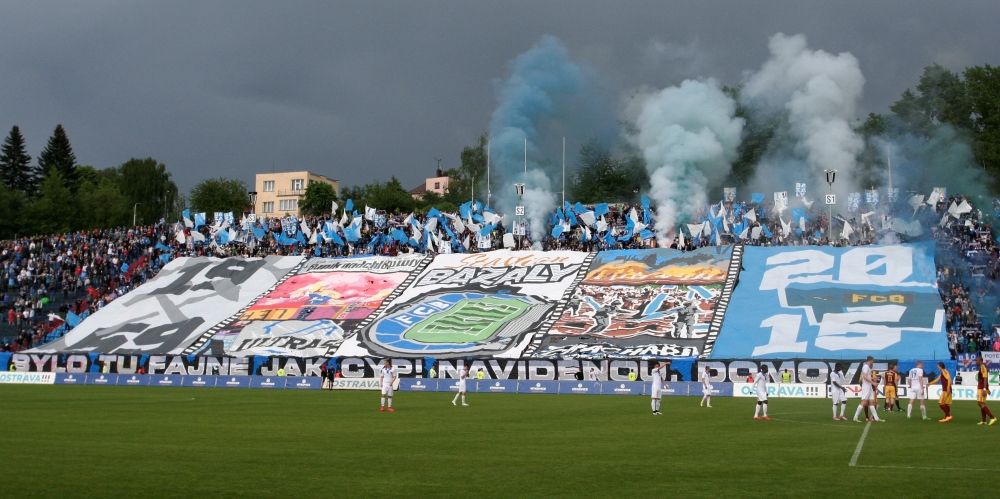 56 years at this iconic stadium, or 819 games, ended along with the referee's last whistle. That, by the way, happened prematurely as supporters lit a huge amount of flares, throwing some of them onto the field. Then the somewhat predictable pitch invasion followed, seeing fans strip goals and other elements, claiming their souvenirs.
Bazaly is a great piece of history for Banik Ostrava, both the beautiful and sad one. In 1970s and 80s Banik made it to the quarterfinals of both the UEFA Cup and European Cup here. They faced a long list of great clubs like Bayern, Napoli, Nantes and more. In 1978 a game against the same rival they faced yesterday, Dukla Praha, began a 5-year run of 74 games without a loss.
On the other hand though, the club had to sell the stadium to the municipality a couple years back just to stay afloat and avoid bankruptcy. Even the current state of this stadium, unfit to hold even domestic games for the last 4 years, says a lot about the state Banik and Bazaly are.
The club ends their 2014/15 season on 14th spot in a 16-team league, barely avoiding relegation. Next campaign will begin in Vitkovice, on the other side of Ostrava. Will it be better? That seems as unsure as the future of Bazaly. Banik and the municipality are negotiating possible use of the old stadium as training centre, but no agreement has been reached. Eventually the ground is expected to be demolished.