New stadiums: Three third-league stadia from Spain
source: StadiumDB.com; author: michał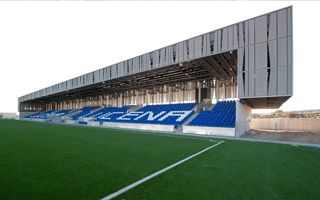 Each with an artificial turf, each with an interesting story to tell. Two of them in Barcelona, one literally beside the new stadium of Espanyol.

© Jörg Pochert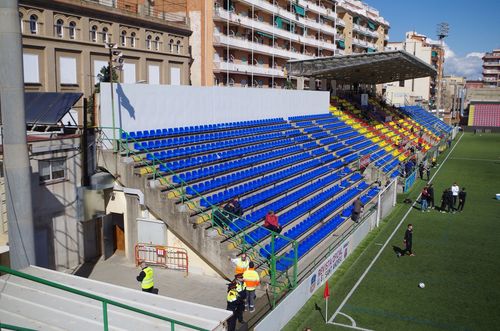 The stadium in north-eastern district of Sant Andreu was opened in 1970 and was already the fourth home ground for historical UE Sant Andreu, established in 1909. Currently neighbouring a modern subway station (Onze de Setembre), this field was a significant 18,000-stadium when opened. And after two years in operation it was already equipped with floodlights.
In 2010, just after the club won their first Copa Catalunya, the stadium was renovated thoroughly. It was then converted into all-seater, seeing a massive decrease in capacity. The field is a synthetic one.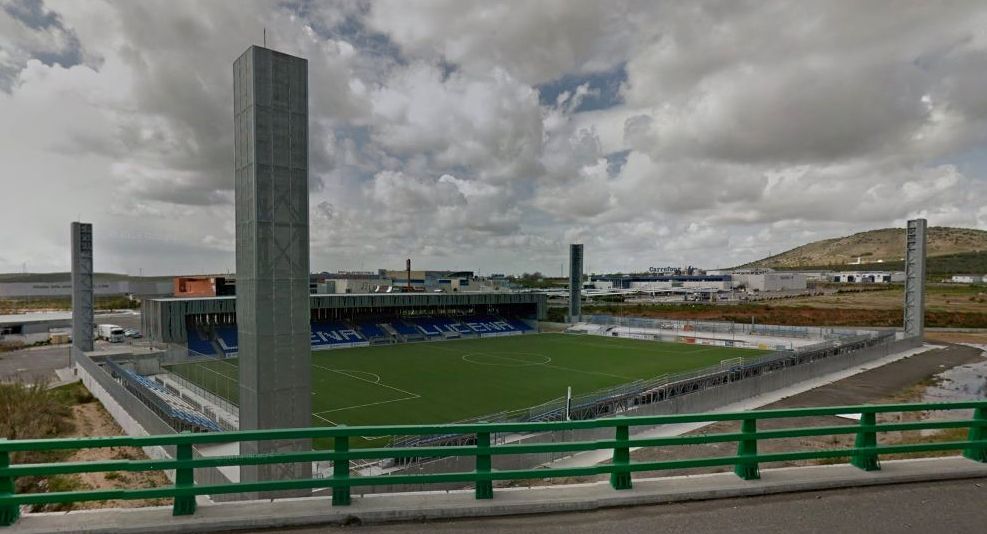 © Google Maps
The new municipal stadium for Lucena CF was built in the place of a former olive grove beside the A-318 road, west of the residential side of Lucena. First phase saw only the main grandstand built, while erection of others was dependent on actual demand. Still, the level ground was soon occupied by temporary seating.
© Fenwick Iribarren Architects
The building was designed by renowned office of Reid Fenwick. Respecting its location, the stadium uses associations with the vegetation of olive groves as a key element in its design. Although being drawn already in 2005, the building wasn't opened until 2011. In 2012 floodlight masts were added.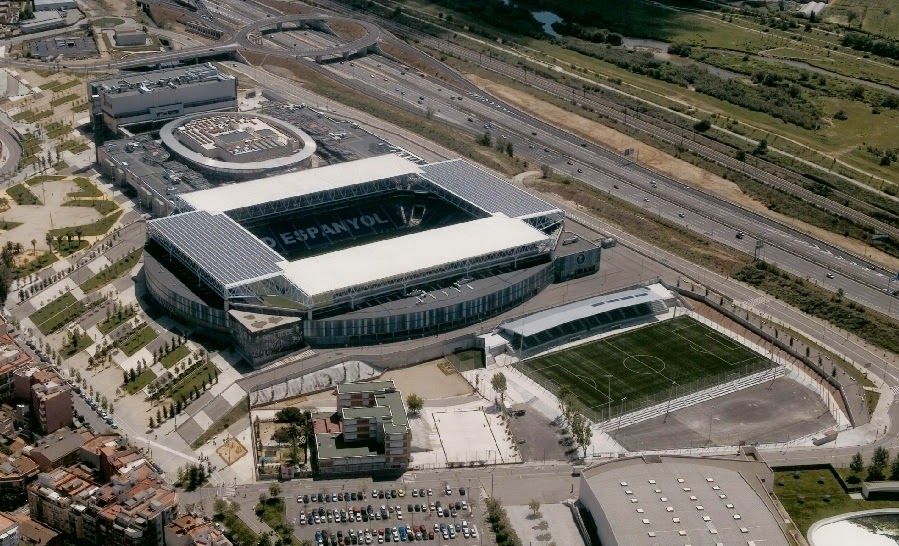 New stadium for the district club UE Cornellá was opened in 2012 in the shade of much larger and more well-known arena, that of Espanyol. And the "shade" may be understood quite literally as the only grandstand of Nou Camp stands less than 20 meters away from the west façade of its neighbour. The stand adjoins Espanyol's promenade, meaning fans of both clubs use the same access routes.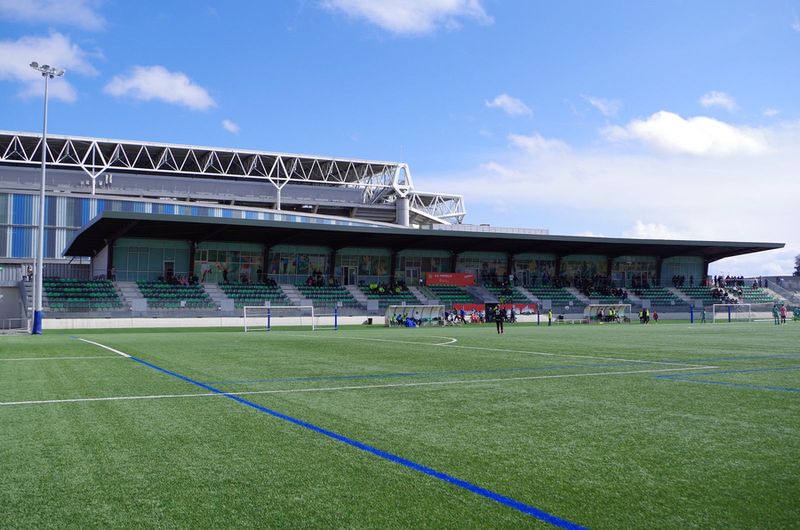 © Jörg Pochert
Relocation to the new stadium was expected to catalyse development of UEC in medium term. However, first breakthrough came soon as they won first ever promotion to the third league in 2014. The covered stand offers extensive facilities for both office and commercial use, most overlooking the field.
Also, the stadium has some interesting links to its host's history. It stands just 800 meters south of the former ground, now used as training centre. It too has one covered stand (with slightly higher capacity) and also sits nearly where Cornella's first home ground was.