New stadium: Azerbaijan's giant a month from opening
source: StadiumDB.com; author: michał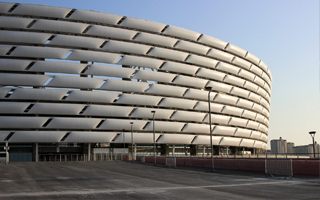 June 12 will see the first continental games kick off in the "Land of Fire". Not the Olympic games, but it's expected to be impressive either way. And this stadium proves it well.
Building a stadium on top of a lake may seem crazy at first. But Baku is a rapidly growing metropolis, where finding 50 hectares of well-located land for sports and leisure is not an option. That's why drying and decontamination of previously industrial eastern waters of Buyukshor Lake makes sense. This way a greatly commuted area close to central Baku was created.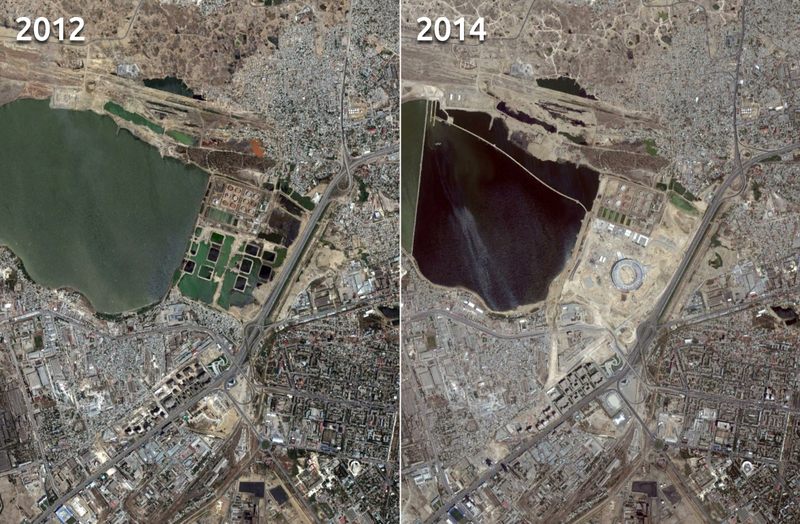 To enable construction in mid-2011, preparatory works had to be launched well in advance. But even with such efforts, the schedule was extremely tight and design works had to be carried out already during construction instead of before first shovel had gone in.
That however is also the outcome of shifting architects after first company (Turkish TOCA) had already worked on the project for 3 years. They were replaced by Heerim later on, resulting in nearly complete redesign of the complex and main stadium.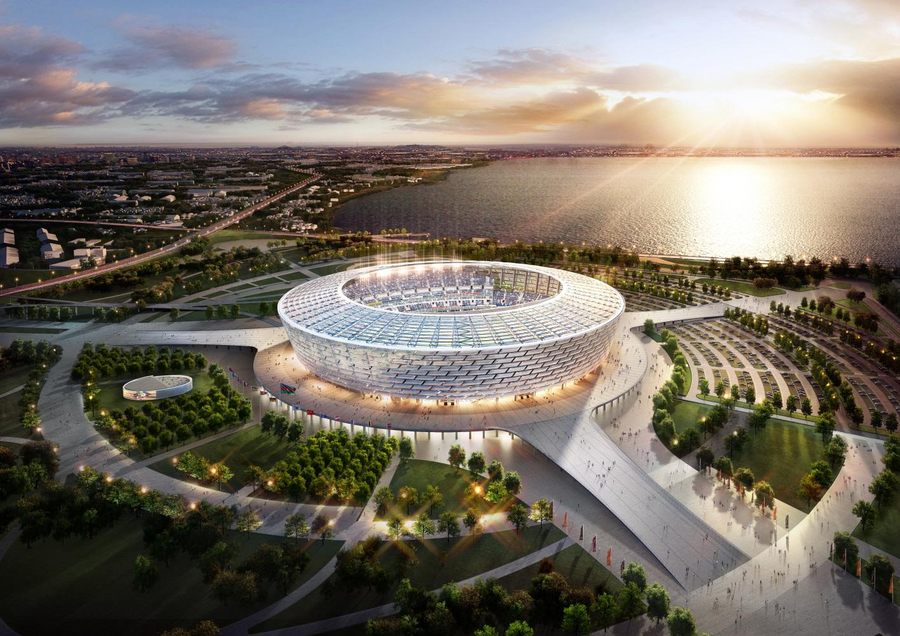 The outcome of all afore-mentioned challenges and extremely fast construction (under 2 years in the end!) is a truly impressive leisure destination at the heart of Baku. Large chunk of the 50 hectares is covered by public green (8 hectares) or will be when all surrounding works are done. There's also room for the secondary stadium and other amenities.
All of these will be spread around the heart: almost 70,000-capacity Olympic Stadium. Its large size is expected to resemble the country's aspirations. Following two unsuccessful bids to hold the Olympics, Baku did manage to become host of the very first European Games in June this year and Euro 2020 at this very stadium. These large events were booked before it even opened.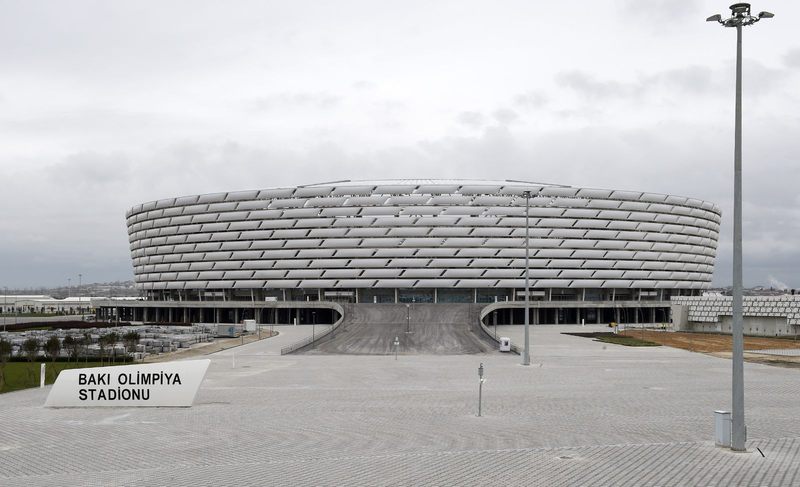 And while we're at opening: we've seen information about it being opened on three occasions already. First on March 6, when the stadium was handed over by contractors. Then on March 18, when president Ilham Aliyev cut the red ribbon (sounds official, but it was still not operable) and then last Saturday, when first test-event took place. But the actual opening everyone is waiting for is the Opening Ceremony of the 2015 European Games.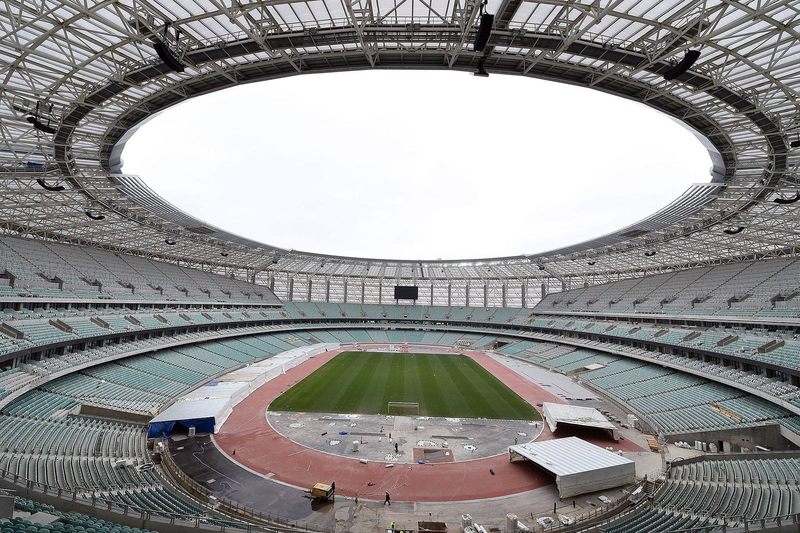 The impressive stadium is surely ready (the above photo was taken in February to answer your potential question about it not being ready). Enclosed in circular shape, the stadium covers a massive 225,000 square meters. Spectator access is possible vie three large ramps leading to elevated esplanade surrounding the building. From there 26 gates lead to the stands.
There are three tiers of regular seating on the sides and two behind goals. Between the lowermost and middle tiers there's an extra level of premium seating and reportedly the stadium is possible to expand. Worth noting, not all seats are covered from rainfall. Lowest rows along the sides are exposed even despite lengthening of the roof.
Outer cladding was designed by Thornton Tomasetti, who decided to cover it loosely with ETFE cushions already known from several stadiums. Not building an opaque façade made the stadium easier to ventilate while not impeding its ability to transform into giant screen at night.