New designs: Two minors from Poland
source: StadiumDB.com; author: michał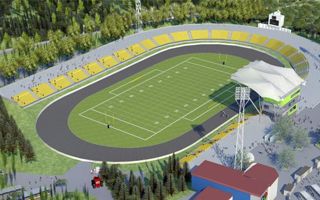 None of them is the most important in its city. But that doesn't make them unimportant by no means. Especially that one of these two projects was forced by citizens.
Poland is one of those countries we hold particularly dearly (due to StadiumDB being a Polish website, obviously). It's also one of the countries where years of socialism brought large amounts of outdated and overgrown stadia there is very limited use for. "Limited" is also the word describing resources for maintenance and so many stadiums are crying for renovations or have already been reclaimed by nature. Today we present two schemes that will see two big, but barely used stadiums given back to the people.

© Sportowy Golaj
The plan named "Sportowy Golaj" encompasses thorough revitalization of Poznan's dilapidated Olimpia sports complex. Its main stadium used to hold 20,000+ people when Olimpia was one of Poland's top teams. But by 2005 the football section of Olimpia was disbanded, when the stadium was already in dire state. Left unmaintained for decades by previous owner (police forces), the main stadium was taken over by the municipality in 2014 for upgrades.

© Sportowy Golaj
Entire project was launched by five sporting associations: PSŻ Poznań, Park Tenisowy Olimpia, Patrioci Poznań, Gravity Racing Poznań and Endusport. Main stadium and secondary facilities are to allow professional conditions to host events in motorcycle speedway, American football, gravity cycling, tennis and others.
The project, despite some opposition, was widely supported by citizens in the Civic Budget vote in 2013 and 2014, resulting in public investment of PLN 9.7m ($2.64m /€2.4m) over 2014-2015. By 2016 it should be available for use as professional stadium, even if not entirely ready. Suggested capacity stands at 6,000, but may differ in the final outcome.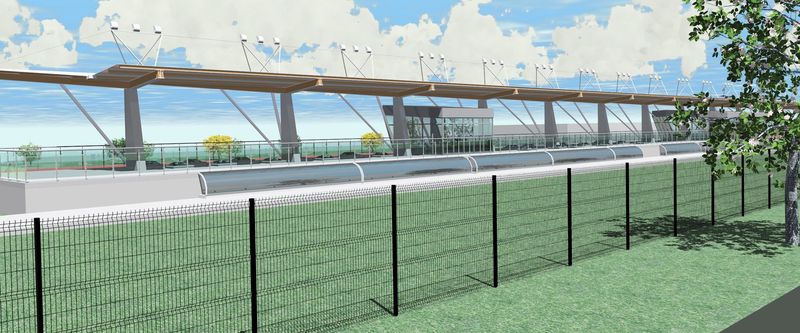 © UM Lublin
Thorough redevelopment of the dated athletic/football stadium in Lublin (lying right beside the larger speedway/football stadium) envisages replacement of the main grandstand. Still based mostly on sloped land, it will discretely incorporate the main building with facilities for sportsmen.

© UM Lublin
6 rows of seating will provide capacity of 1,400 under cover and with floodlights placed atop the roof. The size will hardly be comparable to previous capacity of this stadium, but remaining landfill sections on west and north sides will not be renovated. This more modest approach is still enough to get Category IIIA from IAAF, which allows to host major youth tournaments and even some international meetings.
Reconstruction will take 2 years and consume PLN 34 million. Majority of the budget will be put forward by the Lublin municipality, while Polish Sports and Tourism Ministry will provide 10 million.