Manchester: FC United (almost) at home
source: StadiumDB.com; author: michał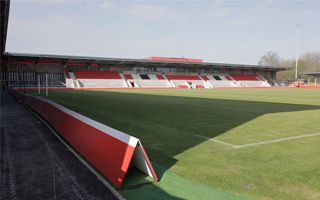 It took them much more than anticipated, but final will be spectacular. After winning promotion to 6th league FC United of Manchester will face Benfica in Broadhurst Park opening.
Initially the first stadium for a supporter-established club was to be ready in late 2014. But works at Broadhurst Park suffered from several delays, seeing delivery and opening shifted three times.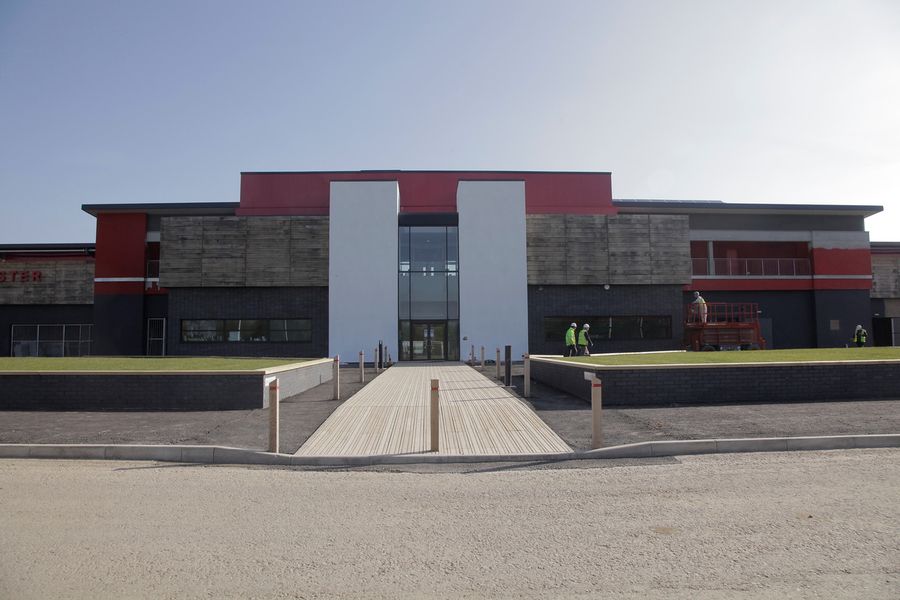 © Richard Searle
That would have brought FC United fans down, but it hardly matters as they enter perhaps the most wonderful moment in their club's short history. Not only have FCUM managed to win promotion to 6th league after years of failing in play-offs. They were invited to test the stadium today and have a stunning post-season friendly against Benfica to look forward to as the club turns 10.
© wilkinson-photo.com
By age it's certainly a very young club, but the "rebels of Man United" already achieved 4 promotions from the very bottom on the way to become a league club. And from today they have their own stadium, a thing many football teams can still only dream of.
Saturday saw the first test-event at Broadhurst Park. A hastily announced fixture against Invitational XI was officially confirmed on Tuesday and despite little time saw 3,241 people turn up earlier today to see the stadium. Of course aside of the 2x30 minutes of gameplay it was crucial to gain all approvals ahead of the formal opening.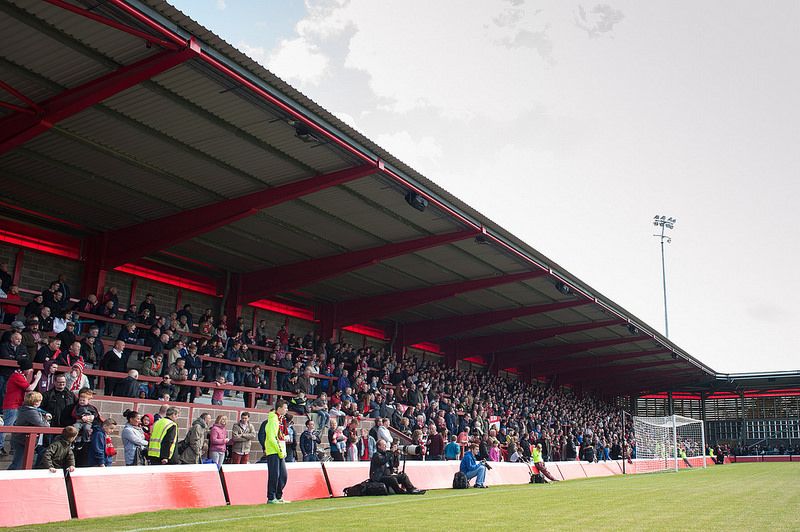 © wilkinson-photo.com
And that one is, as we already mentioned, pretty stunning for a 7th-league side, even if already promoted. Benfica is coming on May 29 and we don't mean the Benfica from Luxembourg, but the Portuguese legend. And if that's not enough, FC United set the pricing at £8 per ticket (€11 / $12.5).
If there's anything to spoil the enthusiasm, it may be the fact that stadium construction is still ongoing. It wasn't until yesterday afternoon for railings to be installed along stairs for example, while the side sections of main grandstand are still to be created altogether.