Kyiv: Dynamo celebrates, Champions League final soon?
source: AIF.ua / Sport.ua / FCDynamo.Kiev.ua / Stadiums.at.ua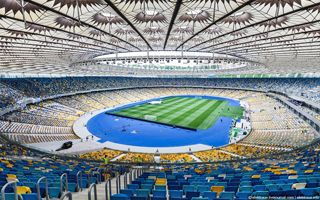 Yesterday up to 100,000 people came to the Olympic Stadium to celebrate Dynamo Kyiv's 14th championship. Operator hopes to bring the Champions League final in upcoming years.
It was a true Saturday night fever for Dynamo Kyiv fans, who swarmed the Olympic Stadium for their club's championship gala. According to various sources up to 100,000 people in total came to see the event.
With 50,000+ seats available (20,000 sealed off behind stage), the entire field area and giant screens outside the building, it was far from crowded though. Especially that the event lasted for several hours.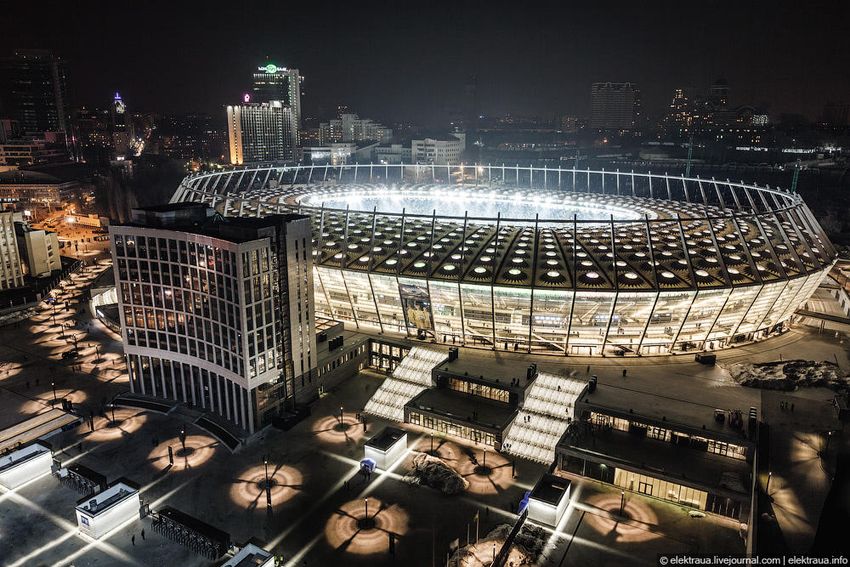 © ElektraUA.Livejournal.com
Event controversy
Dynamo have been anchor tenants at the Olympic Stadium since 2012, so no wonder they chose this centrally-located stadium to celebrate the fact that they have 5 titles more than Shakhtar. But at the same time the stadium will hold the archirivals' Ukrainian Cup clash in just 5 days (June 4th), which leaves little time to regenerate the field.
Another glitch happened well before as Dynamo used the image of a Russian stadium (Zenit Arena) with a Russian flag on their posters advertising the gala. With current tensions between Ukraine and Russia this was quickly noticed by major media.
© ElektraUA.Livejournal.com
What's next for Olimpiysky?
Ukraine had their second team in Europa League final this season. Dnipro followed the trail of Shakhtar, but didn't win the country's second trophy in the end.
Still, morale is high and may grow further because of upcoming bid to hold a Champions League final in Kyiv. The FFU (Ukrainian FA) was granted approval to apply for Europe's most prestigious game in one of three available seasons (2017/18/19). This year the final goes to Berlin and in 2016 to Milan. Can Kyiv be next? According to FFU president Andrej Pavelko chances are high as UEFA ranks the stadium very highly.
Currently the 70,000-seater has a limited event calendar and could surely use the prestige of Champions League final. Last year 5 concerts were planned, but mostly got canceled due to political instability. As a result a domestic group Okean Elzy was the last one to perform between June last year and yesterday's gala. Currently the stadium operator hopes to have 2-3 large non-sporting events per year, while Dynamo remain key tenants.