FIFA: 2018 and 2022 host selection corrupted?
source: StadiumDB.com; author: michał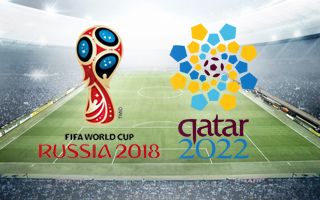 This was the most controversial selection in history, so no wonder many media outlets connected the Russia and Qatar selection to today's arrests. But is that correct? Not entirely.
This news made headlines today around the globe. On 6am local time, police officers arrested 6 prominent FIFA officials in Switzerland, where they arrived for the upcoming congress. On Friday they were to select the new president of FIFA, but these 6 men may not be among the voting members.
The arrests were made in association to a criminal investigation by US Attorney's Office for the Eastern District of New York. The members may be charged with mismanagement and money laundering.
The investigation is carried out in the US, because it was in North America where key sponsorship and media partnership deals were signed. The supposed criminal activity was also said to take place there.
No revote on 2018/2022 host?
The Swiss Attorney General's Office confirmed that it runs a separate investigation regarding possible corruption before the 2010 selection of 2018/2022 World Cup hosts. The selection procedure has been widely criticized from the start and it was FIFA who filed a complaint to the prosecution of Switzerland to examine the case.
The complaint was filed in November 2014 and now all 10 Executive Committee members who voted then are to be questioned, but not facing any charges.
The prosecutor's office emphasized today's arrests are not related to this investigation. Also, during today's press conference, FIFA spokesman assured none of the hosts will be subject to a revote. Although, after another question from journalists he added that this is the stance today, when there are no findings released yet.