Rostov: Beautiful and expensive? No, only expensive
source: StadiumDB.com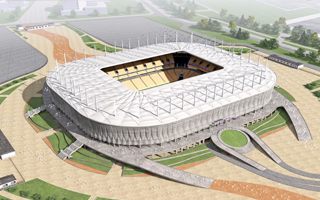 In a cost-cutting effort the 2018 World Cup stadium in Rostov was stripped of anything that made its previous vision impressive. The humbled venue is still only 15% cheaper than expected.
This was supposed to be the most unique stadium of the group stage. Nearly from the start the vision for Rostov-on-Don stood out with its dynamic, lightweight design. It also proved to be extremely costly as the initial budget of RUB 10 billion plus went up twice to exceed 20 billion in 2014.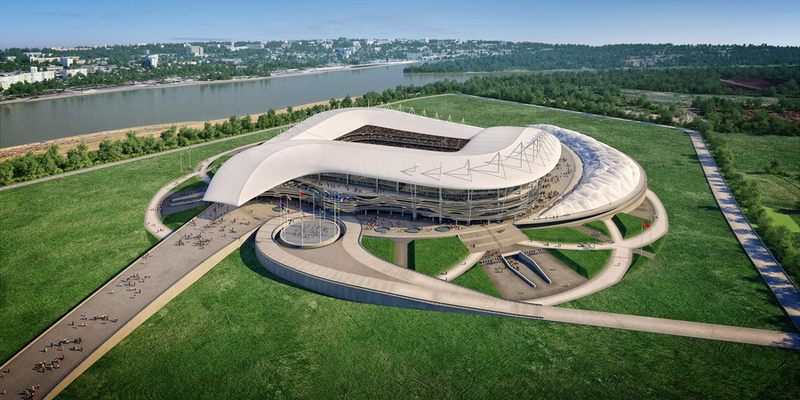 Especially with recent currency crisis and overall inflation in Russia, the project was at risk of becoming the single most expensive stadium of the World Cup (price per seat). Thus it came as no surprise that already last year news of possible simplifying efforts began surfacing. All in an effort to cut the price down.
But none of the statements suggested changes as big as those revealed recently by Crocus Group, company running the project. Updated stadium design was literally stripped of anything that made it impressive in the first place and replaced with much simpler, more common solutions.
So far we don't know the impact changes had on total infrastructure of the stadium, but surely capacity was left intact. Even the three-tier layout of stands proposed earlier was retained.
However, was the cost-cutting worth the outcome? On one hand almost $60 million (€54m) is a significant saving, but this still makes the stadium one of the most expensive among 40-45,000 capacity venues, at $330 million (€305m).