Prague: Sparta to follow best European clubs
source: StadiumDB.com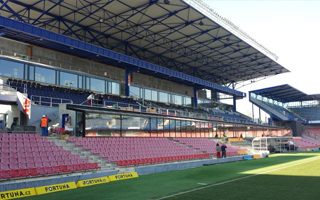 Sporting success needs to be achieved on the field, but what happens throughout the stadium matters too. Sparta aims to boost revenue and improve comfort for fans.
Currently second behind Viktoria Plzen in domestic league, Sparta Praha should hold on to a spot in upcoming Champions League qualifiers, unless they see a very poor end of season. The club isn't as strong as it was in the heyday, but they strive to improve on and off the pitch.
During the winter break of this season Generali Arena saw a significant change. Last several rows of the main grandstand were removed and replaced with 15 skyboxes, each holding from 8 to 12 people. Altogether this way the club gained 160 new most expensive seats, which are accompanied by 8 rows of business seating. They should prove particularly popular in European games, when ticket demand reaches peak.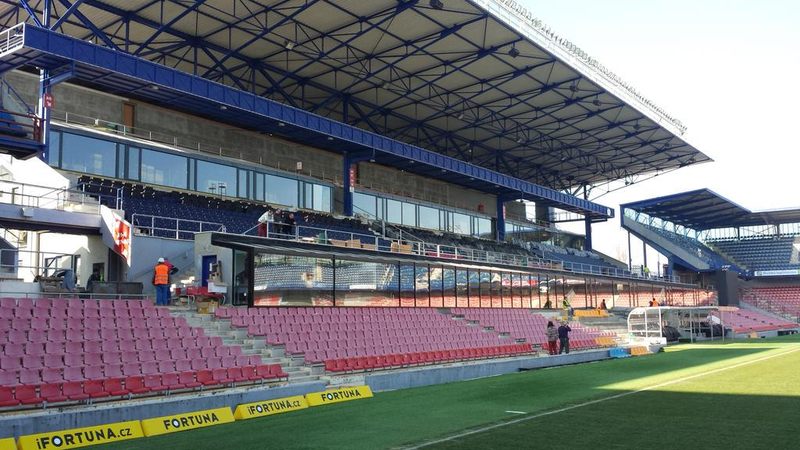 This alteration should boost matchday revenue as each corporate seat represents at least several times the value of average entry fee. Each may be accompanied by access to improved hospitality zone (VIP Club). Hiring a skybox is a much more costly experience and Sparta doesn't disclose its value, which is subject to individual negotiations.
Overall Generali Arena is now smaller than it was (18,944 compared to 19,416 before), but total loss of capacity is small and will not influence overall matchday attendance. The upper seats that were removed had obstructed views anyway and weren't highly demanded.
To increase overall ticket demand Sparta also aim to improve everyone's comfort on matchdays. The aging stadium (built in 1994) will soon offer fast WiFi access to all fans. The move has already been dubbed by Czech media as a pioneer step domestically, which sees Sparta join the most modern clubs across Europe. This will allow fans to use various apps, as well as access any website to follow other games.
Already now Sparta are the first to offer internet access during games, but in moments of high activity it proves insufficient. Meanwhile, easy access for everyone should significantly increase Sparta's marketing range in social media, let alone ability to profit from apps and personalized marketing within the stadium.