New stadiums: Venice, Ferrara, Chioggia
source: StadiumDB.com; author: michał
Currently they represent the 3rd level and lower, but two of these stadiums are among the oldest still in use across in Italy.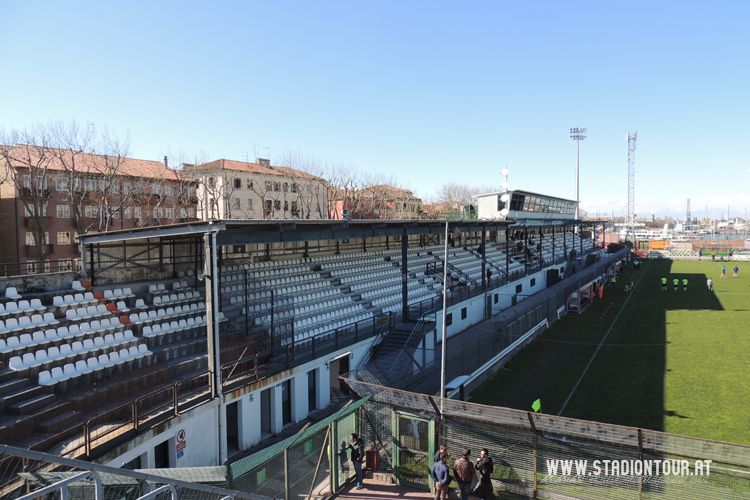 © StadionTour.at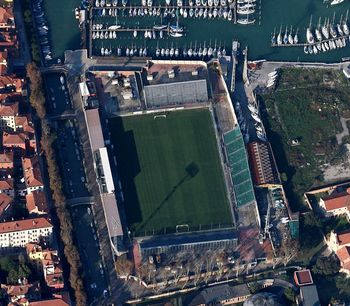 It may not be among Italy's major stadia any more, but it's currently the second oldest stadium still in use, dating back to 1913. Of course when opened it had only one wooden grandstand (west side) and was the only stadium in historical island part of Venice.
In 1920s the existing main grandstand replaced previous structures and began gradually expanding towards the curves (there was a running track in place). The layout changed drastically after tornado of 1971, which left the stadium heavily damaged. Much of it was never properly rebuilt, especially that discussions about building a new stadium on dry land began as far back as 1960s, still without any outcome.
Today the stadium has only one permanent grandstand, while three others are temporary tubular structures standing where the running track used to be. They gave Unione Venezia some 10,000 capacity, but were reduced following regulation changes.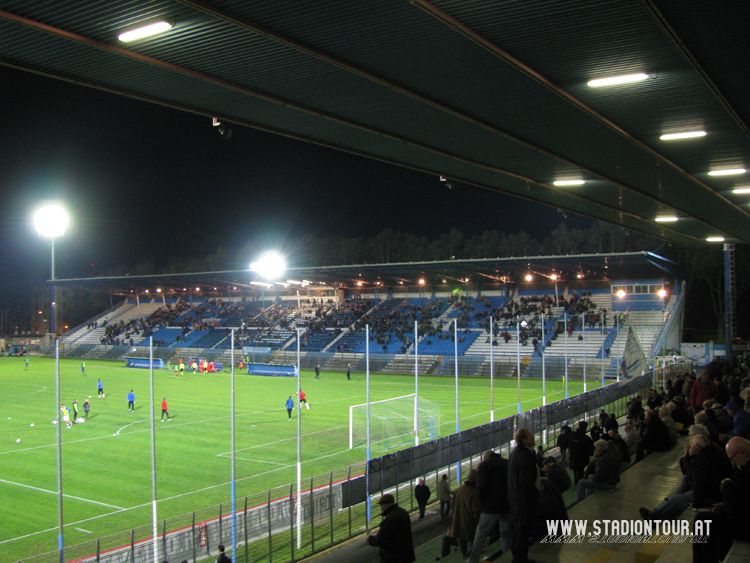 © StadionTour.at
Fourth oldest stadium in Italy still in operation was built in 1927, but opened much later, in 1928. Initially it had one grandstand for some 5,000 people (south side) with running and cycling tracks both putting fans on a distance from the players.
In 1951 expansion and gradual reconfiguration efforts began. Currently the rarely used north side is the oldest (uncovered terrace), while western and southern grandstands meet modern criteria. With terracing the stadium was able to hold 25,000 at peak, but after redevelopments and seat installation it went down below the 10,000 mark. East end is not filled.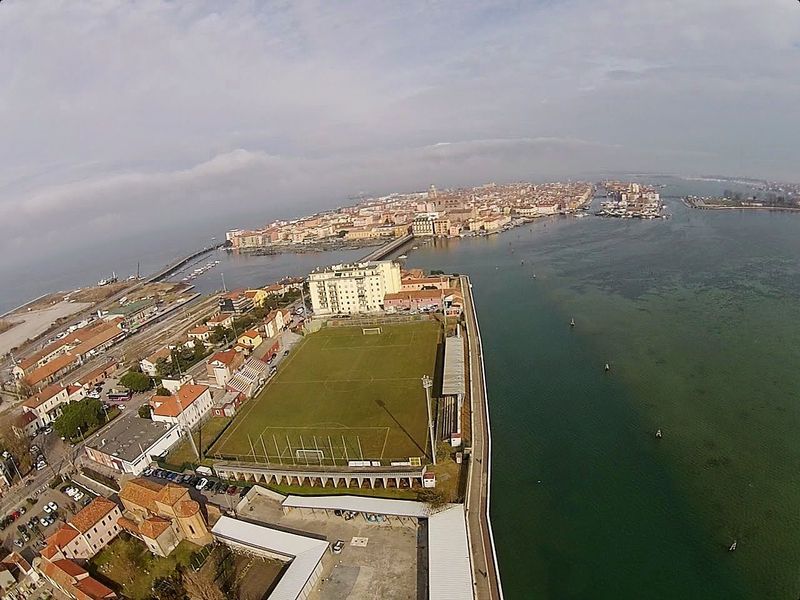 The stadium in picturesque town of Chioggia may not be located on any of the town's historical islands, but lies just beside the Lagoon of Venice waters. It houses games of local side Clodiense, currently below national level.
The ground is named after Aldo and Dino, two local boys who grew to be great football players and represented the colours of Torino. They were unfortunately both victims of the Superga air disaster, commemorated with a plaque and bust sculptures at the main gate.
Today the stadium has four stands on each side of the field. Main one (west) is a modest one, but it also houses player facilities underneath the spectator areas. 414 seats for fans are available here. They used to be covered, but roof was eventually dismantled.
Three terraces in the east and behind both goals hold most of the stadium's capacity. However, the north end (6 rows) is barely used, while south one (15 rows) and partially covered east are available for fans.