New stadiums: Gostynin, Niepołomice, Katowice, Nowy Tomyśl
source: StadiumDB.com; author: michał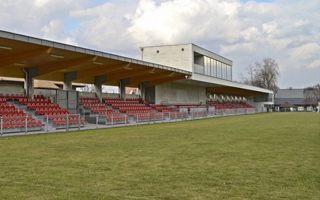 Brand new stadium in Niepołomice and not at all new stadia from three other Polish towns have joined our website in recent hours. Check them out!
© Bartłomiej Stolarz
Opened in 1928, the municipal stadium of Gostynin is charmingly located within local woods. Currently it boasts two basketball courts and a training field with floodlights. But in the beginning it was only one wooden grandstand, very cozy one.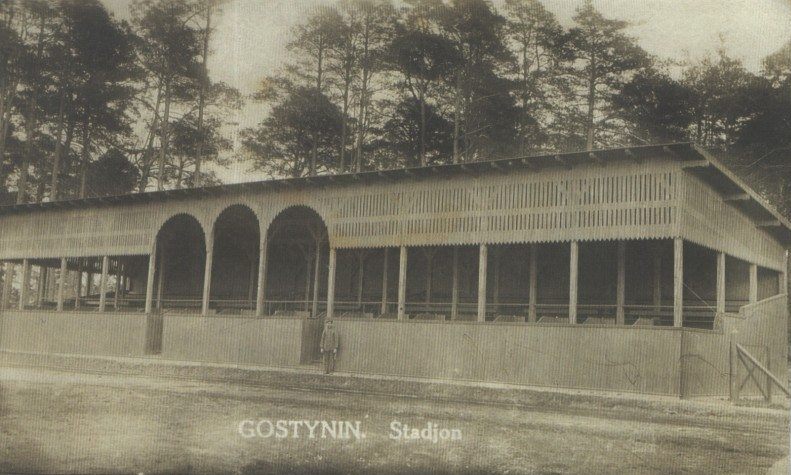 As the stand was built along eastern side of the field, this location was retained later on, when complete redevelopment was announced in 1974. By 1978 the new stand was built, accommodating a hotel under one roof with the benches (later replaced by 672 seats).
Aside from the main stand two rows of benches are spread under numerous trees. This is where many visitors prefer to watch games, especially most vibrant local supporters.
On a daily basis the stadium houses the home fixtures of local team Mazur, but there's more history to it. In 1937 it was visited by Janusz Kusociński, Polish legend in athletics, later killed by Nazis. That visit was later celebrated, when in 1972, with more great sportsmen in attendance, the stadium was officially named after Kusociński. In early twenty-first century it also played host to several games of Poland's youth national teams (U15 and U17).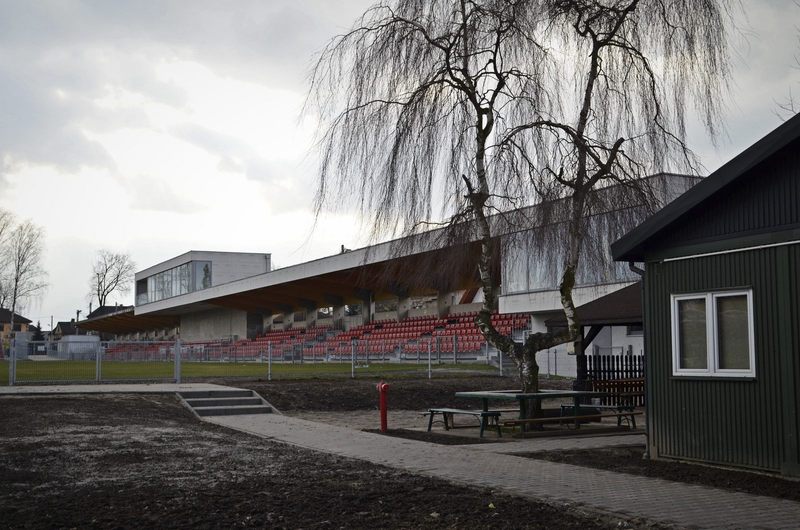 © MKS Puszcza Niepołomice
The municipal stadium in small town of Niepołomice earned nationwide attention in Poland when local team Puszcza won their first promotion to the third league in 2010. Existing northern grandstand of 550 seats was soon joined by tubular stands in the west, doubling the site.
Soon enough it proved insufficient as Puszcza went higher to the 2nd league and licensing regulations were upgraded, demanding no less than 2,000 seats. The stadium was almost impossible to expand east and south, so decision was made to tear down both the western and northern sections and rebuild them twice as big.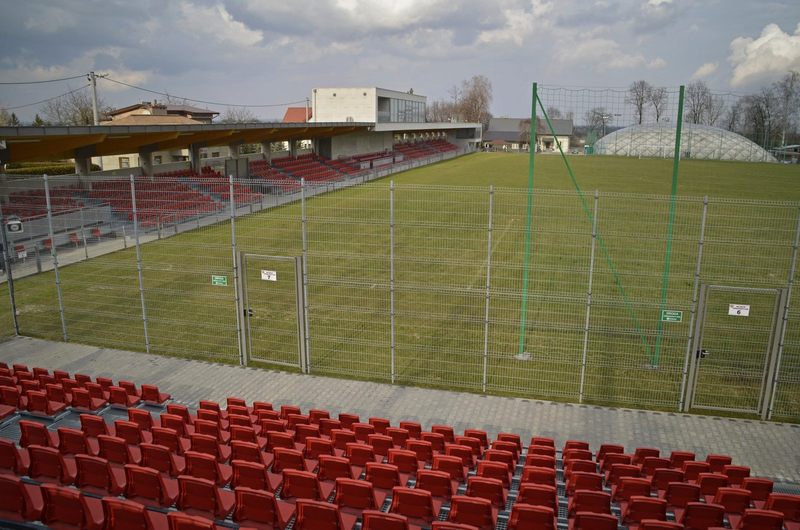 © MKS Puszcza Niepołomice
In the west this proved easy, as the tubular sections grew from 5 to 12 rows. But along the northern side there was only 7 meters of land available, forcing construction of a very thin grandstand with commentary/corporate boxes literally hanging over heads of those in the VIP section.
With a budget of just PLN 3.7 million ($1 million in 2015), the project was a modest one and still delivered interesting architecture and quality finishing (wood and cement panels) within less than one year.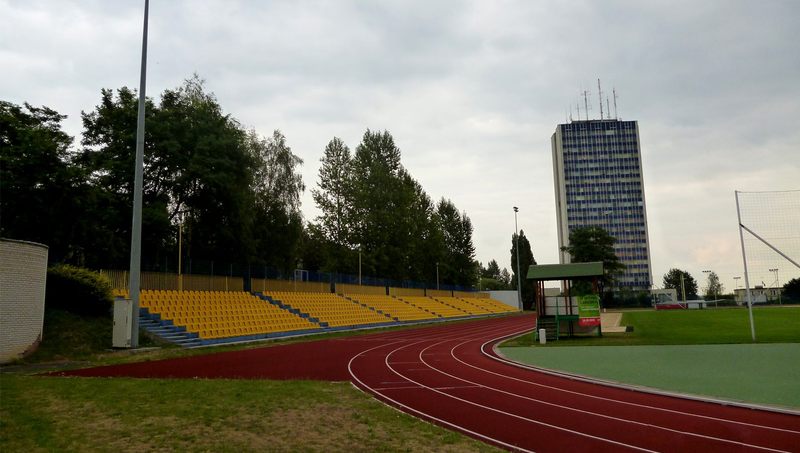 © Sebastian Spychała, Stadiony.net
Main athletic stadium in Katowice predates the college it belongs to by nearly half a century. Sport was practiced here since 1925, while AWF opened in 1970.
Currently the stadium has one landfill stand along its northern side, accommodating 1,200 seated viewers. It was entirely renovated in 2008 by municipal and regional authorities (for roughly $1m). Due to its proximity to the E40 (Europe's major highway – just 30 meters south of the stadium), it was subject to controversy, feared to be sold for private investment.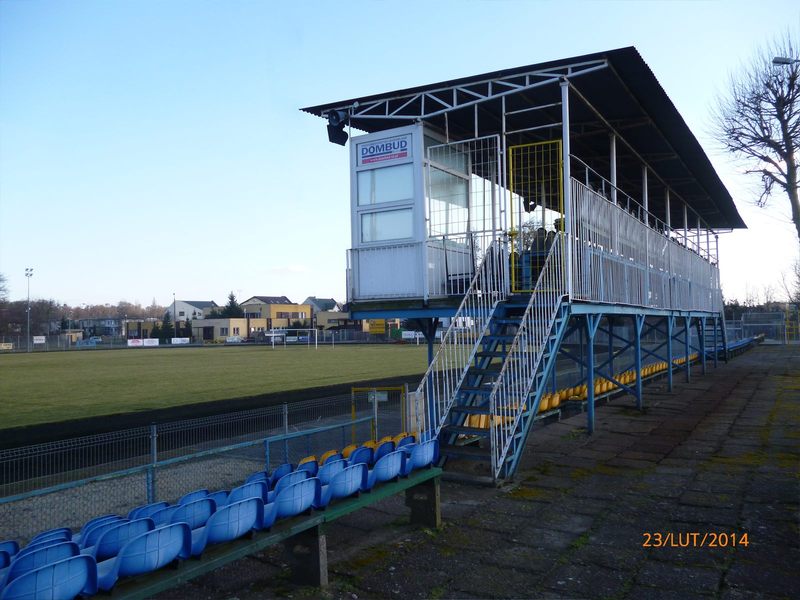 © Sebastian Spychała, Stadiony.net
Nowy Tomyśl is a rare case in Polish football, where neither club manages to keep a spot in the 4th league or event 5th, but their stadium still has floodlights. The 8 masts don't provide sufficient light for modern TV broadcasting, but are enough to play games or train in the evenings.
The stadium has one grandstand based on sloped land, reaching only 5 rows at peak. Still, for years the declared capacity was 3,000 (3,147 the most accurate estimate we found). That changed after conversion to all-seater, when adding temporary tubular northern stand was needed to get close to 1,000.