New design: Does this look like waving algae?
source: StadiumDB.com; author: michał
It might not be the most convincing identity of all we've seen, but a promising visual effect comes along with very reasonable framework for Celta Vigo's home redevelopment.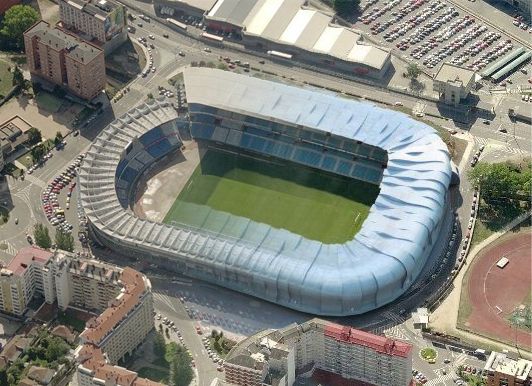 The project we're covering now is already under implementation, work on the first phase began in January. hopefully we'll be able to show the progress soon, but for now please enjoy the design presentation. Complete redevelopment of Celta Vigo's Home stadium is expected to result in a football-specific, modern stadium with uniform and attractive architecture.
One major difference will be seeing the stands move closer to the pitch, particularly the north one expected to start 5 meters closer than today. Creation of extended seating will also result in additional facilities, like a new press room precisely under the lowest concourse level. But that said, vast majority of existing concrete structure will be retained, as shown in the video of first phase revamp.
Architecturally the big change will come from completely new roof, first time ever in this stadium's history entirely built with steel trusses. Spanning over 25 meters, it's expected to provide much better protection to people inside the stadium. Also, using lighter steel structure will provide room for skyboxes beyond the main grandstand, atop current concrete rows.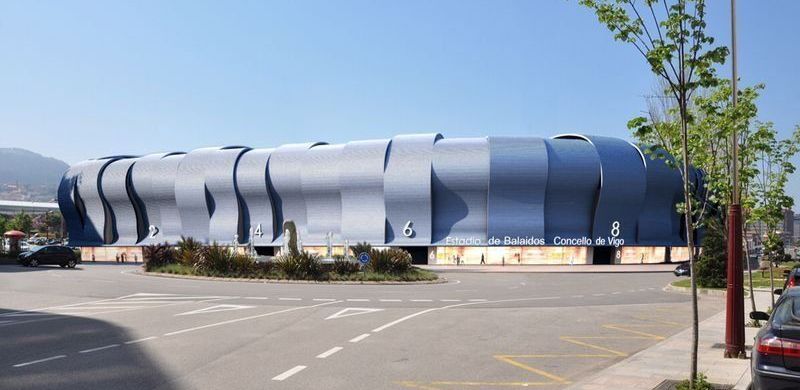 In terms of aesthetics, all of the new roof will reach equal height regardless of varying concrete stand levels. From the outside the stadium will be covered with aluminum sheets forming 3m-wide panels curved individually. This way a dynamic flow impression will emerge for passers-by, mimicking the nearby Atlantic and its algae. Or so is the story behind the idea. Nevertheless, supported by nighttime illumination, it should look very interesting.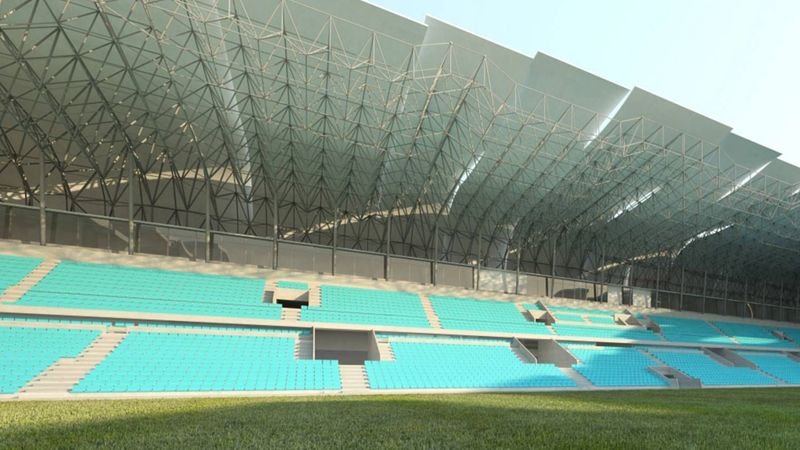 Especially with a moderate budget. The project will require nearly €30 million. That's an increase from 20+ expected last year, but it's also still a robust plan.
A third of the price will be covered by the city. Remainder is to be founded by provincial authorities, Vigo Free Trade Consortium and the club of Celta Vigo. Not all funds need to be secured at once as the project will be phased. First the north stand, then both end zones and last the largest south grandstand.