Netherlands: Twente and Grolsch stick together
source: FCTwente.nl; author: michał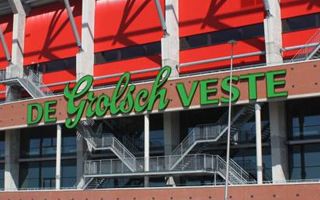 After seven years of cooperation both companies confirmed today they will continue their partnership. Twente's stadium will retain the name De Grolsch Veste.
When they were signing the naming rights deal in spring of 2008, both representatives of FC Twente and Grolsch assured it's a great partnership of two brands embedded into the local community and identity. But over time atmosphere between them got worse, resulting in recent legal dispute over stadium naming conditions.
However, today both sides released statements confirming they had reached an agreement and will continue to go hand in hand. The stadium's name will remain De Grolsch Veste for years to come.
Neither side revealed any additional information as to possible contractual changes or final duration of the naming deal.