Minneapolis: Vikings Stadium half way there
source: TwinCities.com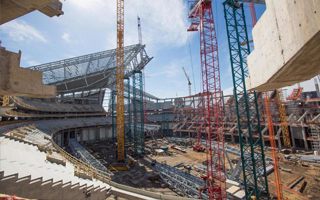 After one million work hours the new Vikings Stadium is now over 50% ready and progressing on schedule. Deadline of July 2016 is safe, while the structure is already very impressive!
It's halftime in the Vikings Stadium construction process. More than a million work hours and $400 million has gone in to the stadium so far, and construction officials say the project is on schedule and due to be completed by July 29, 2016. It got its official start in early December 2013.
The workforce is scheduled to peak starting this spring, at more than 1,100 workers on site. To the casual observer, the next major noticeable events will include construction of the roof over the summer and full enclosure of the building by Nov. 1.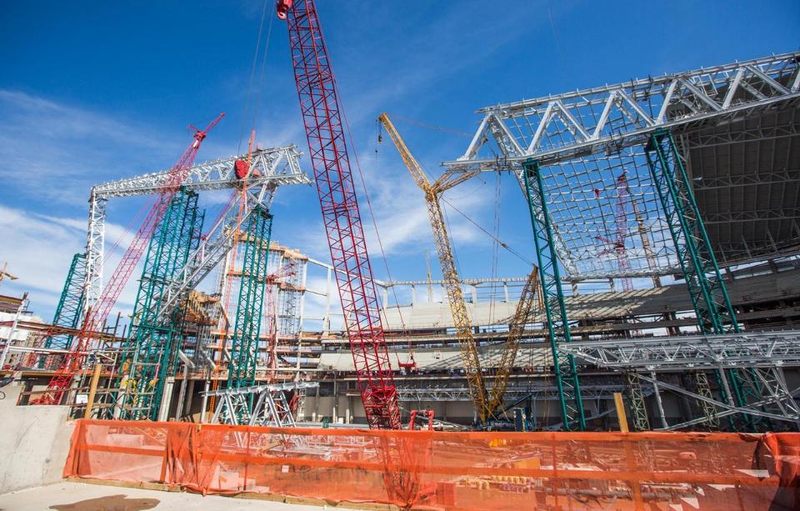 © Minnesota Vikings
The main tenant seemed happy with the progress Wednesday.
"It's very exciting, very humbling to see all the work going in there," said Vikings president and owner Mark Wilf, who toured the site with the media to view the project at its halfway point. "I think the second half of the construction, the fans are going to really start seeing and feeling what they're going to experience when they go watch a Vikings game."
The Vikings have kicked in more than $70 million on top of their $477 million initial contribution to cover rising costs and design changes in the first half of the billion-dollar project in downtown Minneapolis.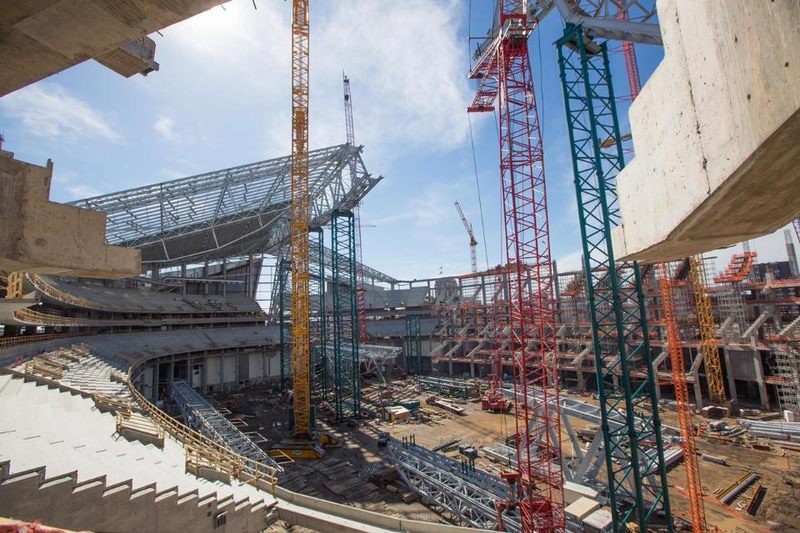 © Minnesota Vikings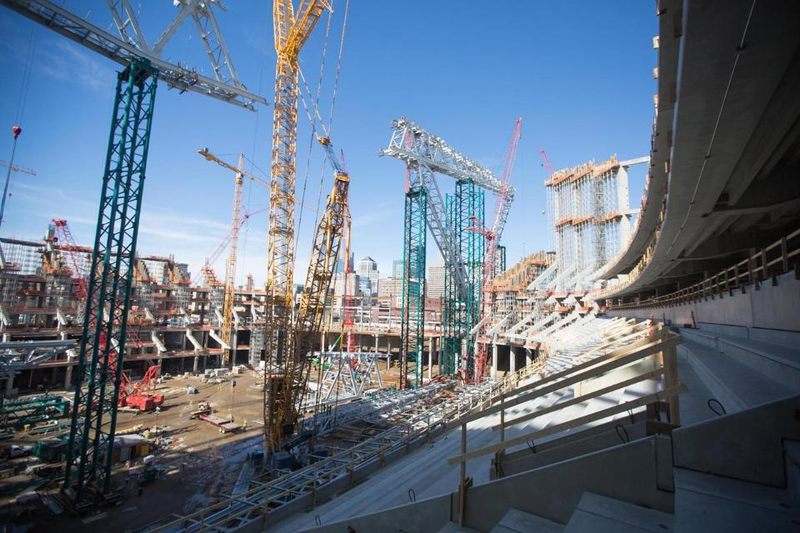 © Minnesota Vikings