Innovations: Stadium at the bottom of the sea?
source: StadiumDB.com / ArabianBusiness.com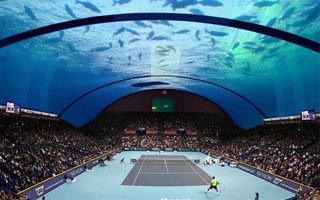 Initial renderings are stunning, though it's not a concrete design yet. Nevertheless, a Polish architect hopes to deliver underwater sports complex for tennis in Dubai.
Dubai already has a skyscraper sitting on an artificial island, then there are the 300 islands shaped to resemble the world and all of these will soon be joined by floating, partly submerged villas. Clearly there are many ideas on how to spread activities onto waters of the Persian Gulf.
One more comes from Polish architect Krzysztof Kotala. Graduate of the Krakow Polytechnic, FH in Muenster and London's RIBA proposes a complex of transparent domes located under water and hosting Dubai's new tennis centre.
"There is not an investor but I would like to get interest as I think it is a good idea," Kotala told Arabian Business as his company 8+8 Concept Studio hopes to attract interest in the project.
"This will be something original. This should be somewhere where there is the tradition of tennis. Dubai is perfect for this idea," Kotala added, referring to the Dubai Duty Free Tennis Championships, which has been staged in the emirate since 1993.
While underwater complexes like these already exist, none of them represents the scale and proposed use of this one. Some questions still need to be answered, but with Dubai soon to see its first underwater hotel, sky seems to be the limit. Or bottom, in this case.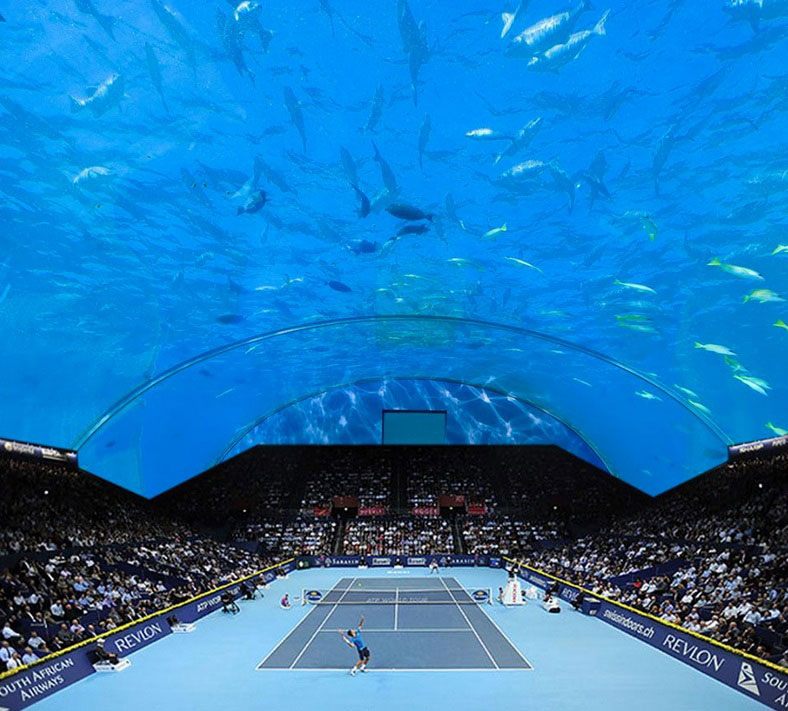 © 8+8 Concept
© 8+8 Concept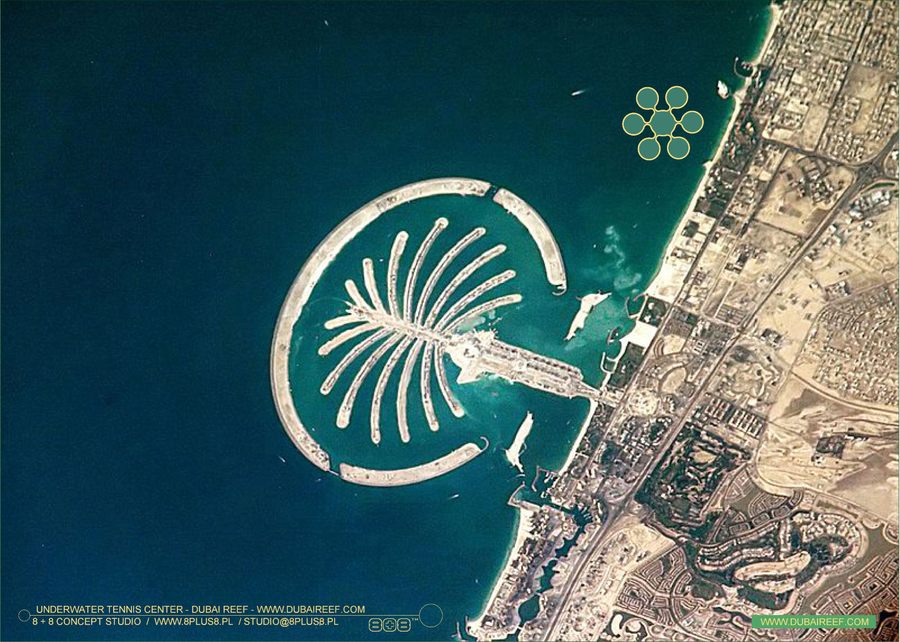 © 8+8 Concept

© 8+8 Concept