Czech Rep: Final phase of Štruncovy Sady revamp this summer
source: plzensky.denik.cz; author: michał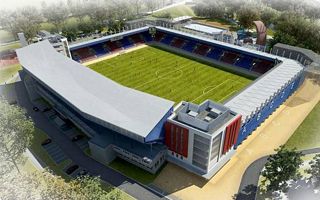 The city of Plzen and FC Viktoria will split costs of the redevelopment of local stadium. Details are approved, work should start this summer and see first results by year end.
As Plzeňský deník informed on Friday, the last phase of Štruncovy Sady redevelopment should begin after the current season of Czech football league. Works are to be ran in a manner that will not severely restrict access to the stadium during the 2015/16 campaign.
Some obstructions need to be accepted by fans, because the scope will be on largest existing structure – the main stand. Majority of its infrastructure needs to be replaced (including seats, railings, floors, furnishings), while access and crowd circulation routes will be reorganized.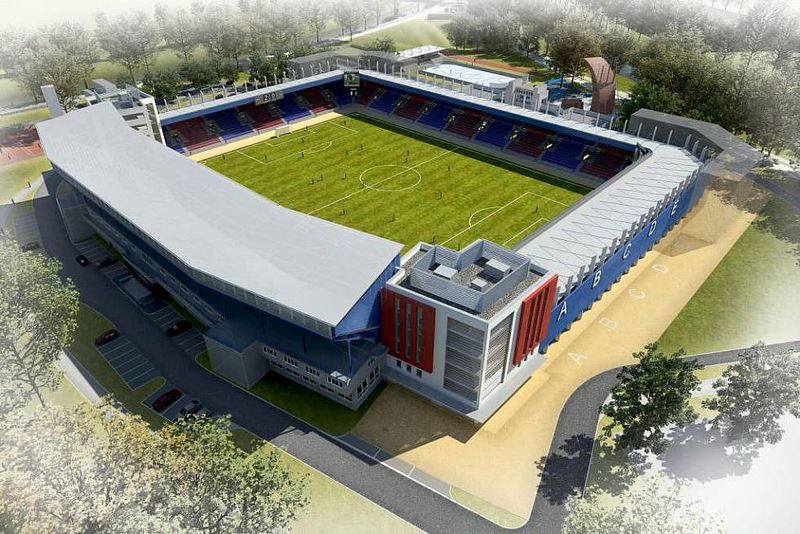 One major change will see external staircases on the sides of the main stand demolished. They have to go to make way for two large pavilions planned in both empty corners of the stadium. 5-floor tall each, the pavilions will accommodate additional office and corporate facilities for Viktoria, also enclosing its bowl.
The Plzen municipality will split costs with FC Viktoria. The city is to spend some CZK 45 million (€1.6m / $1.75m) on the main grandstand, while "Viktorka" is expected to build both pavilions entirely with own resources.
To date the cost of Štruncovy Sady redevelopment is beyond CZK 400 million ($16m / €14m). First phase saw the running track removed and old landfill stands demolished. The field was then moved towards the main stand and surrounded with three new stands in a football-only layout.