China: "White Lotus" recognised before opening
source: StadiumDB.com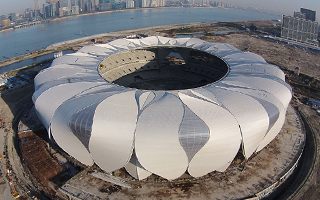 Another majestic Olympic Stadium in China is about to open its doors. But before it does, the country's steel industry already praizes the amazing roof, shaped to resemble a white lotus flower.
The Hangzhou Olympic Stadium made national headlines a couple times recently. Firstly, it was selected to host the 2017 National Student Games, one of the country's largest tournaments and a great warm-up before international ones. Secondly: the stadium received the China Steel Gold prize, the country's "Oscar" of the steel industry.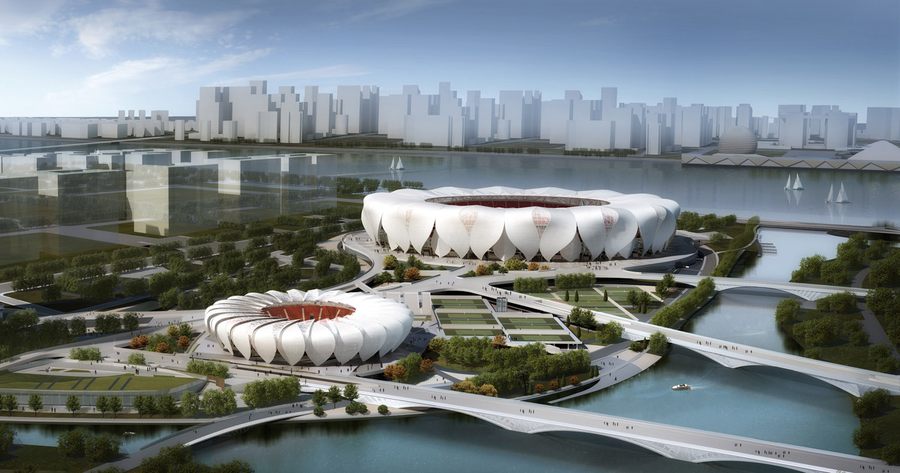 © NBBJ
This way even before opening the Olympic Stadium joined some of the most famous buildings across China, like the CCTV headquarters in Beijing. And quite deservedly: its outer shell is a vast dome (100,000sqm) resembling a flower of white lotus. 28 primary segments create white petals, dynamically bent and connected with transparent polycarbonate sheets. 28 secondary smaller petals complete the dome.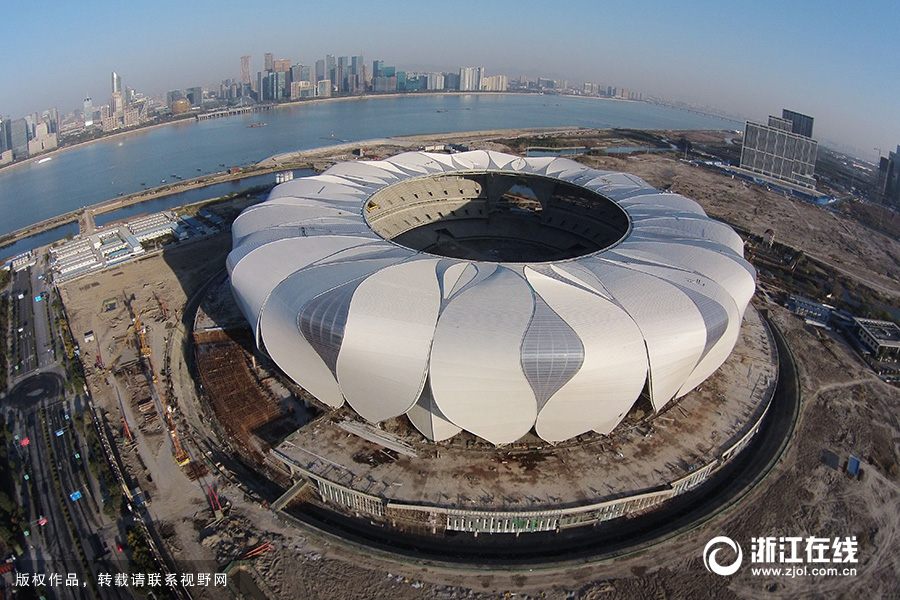 © zjol.com.cn
The steel trusses were divided into smaller precast elements and then combined on site to create the stunning petals. Only after assembly they were lifted atop the concrete bowl of future stands, able to hold 80,000 people. Great challenges faced during the project were what made the stadium worthy of its recent award. According to architects behind this design, the proposed dome consumes 2/3 less steel than most traditional roof structures.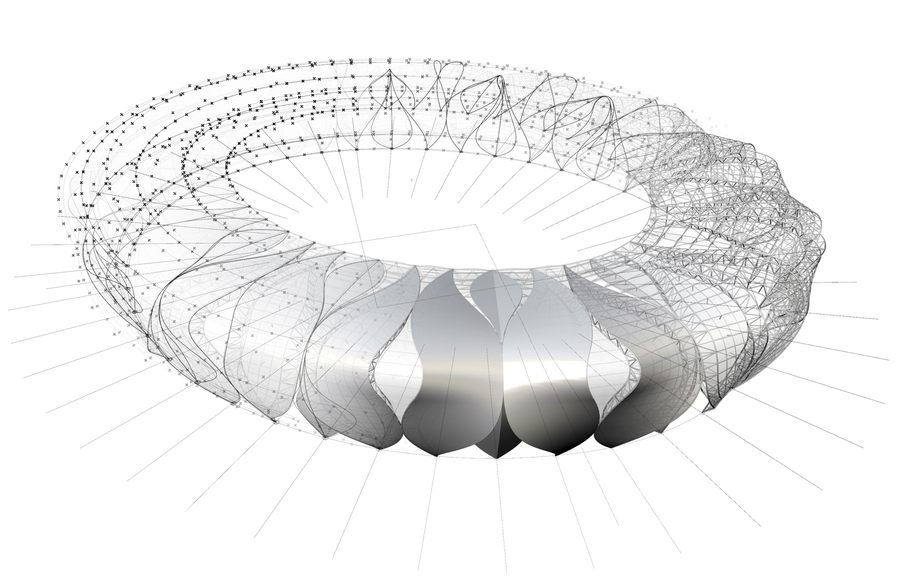 © NBBJ
The steel structure was ready in mid-2014 and covering it with outer cladding was done by early 2015. Currently most works moved inside the dome, towards installations and furnishings.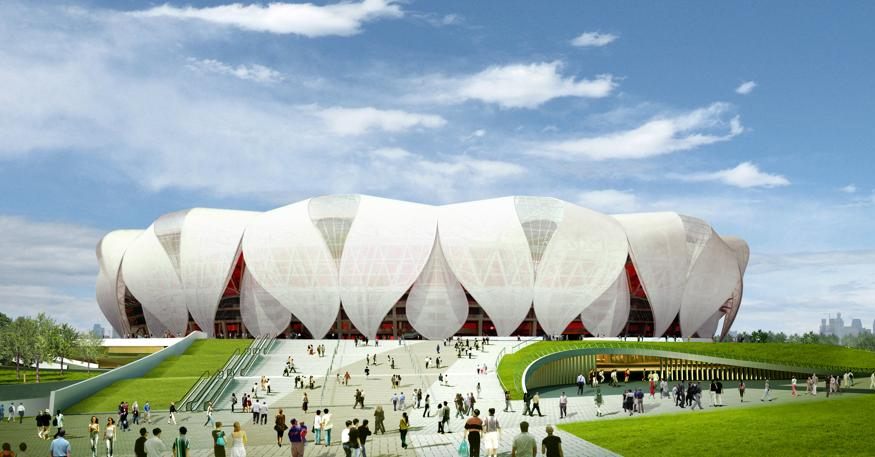 © NBBJ
Designed by American NBBJ office (in cooperation with Chinese CCDI), the stadium is located by the southern bank of Qiantang Jiang River, in a new representative district replacing once industrial and agricultural areas. Extensive sports and leisure complex will grow beside the main stadium, while a high-end hotel/conference hub is being built nearby.
Initially it was planned to open in 2013, but works were launched later (2010 instead of 2009) and delayed, seeing the stadium still not ready at the moment. It should be available for test events later this year.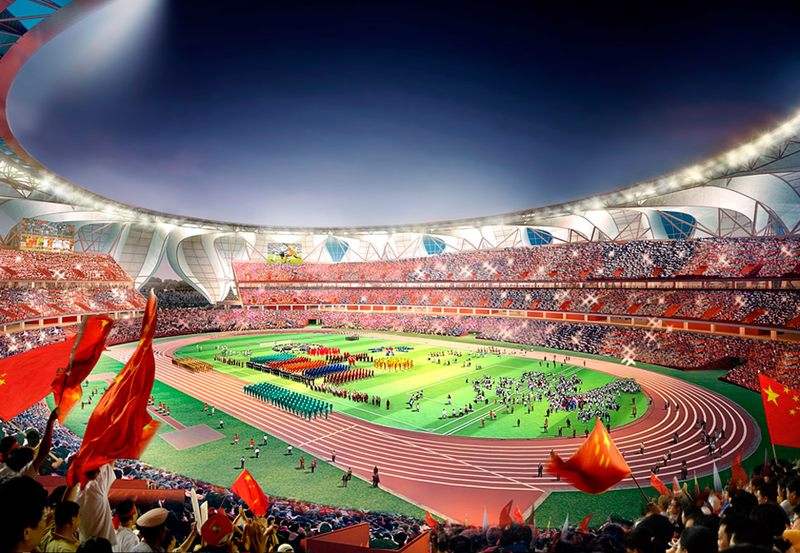 © NBBJ