New construction: Tokyo giant crumbles, successor to rise
source: StadiumDB.com; author: michał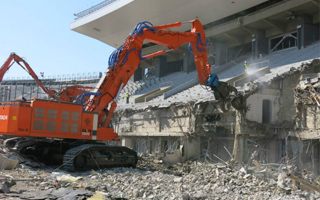 Gradual demolition of Japan's old national stadium has been ongoing for weeks, while first elements of the new one should arrive in autumn.
Thanks to the photos released by Japan Sports Council, we may now show you how the old National Olympic Stadium at Kokuritsu Kyōgijō is slowly giving way to heavy machinery. Removal of the old structures dating back to 1958 began a few weeks ago.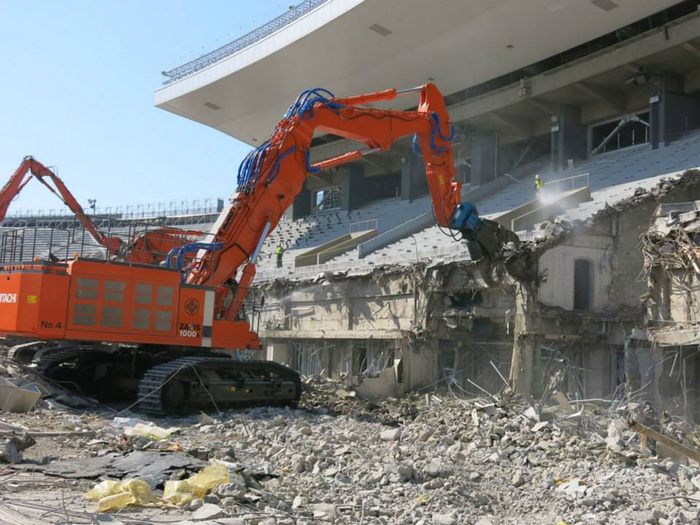 The pace is slow, because works are not to be burdensome to the surroundings, which include leisure complexes, listed monuments and residential estates. This is why concrete is crushed bit by bit and constantly sprayed with water not to raise dust clouds.
The process is excepted to last until late September or early October, though it's been disrupted by delays already, so the deadline may change. What should remain unchanged is the delivery of the new stadium, which is set for March 2019, 1.5 year before the 2020 Olympics.
This suggests 42 months to deliver the stadium, a period saying a lot about the complexity and scale of this immense project. With a capacity of 80,000 people, retractable lower stands and sliding roof, the stadium will cost a heavy ¥162.5 billion ($1.35 bn / €1.23 bn). And this budget was reached only after severe cost-cutting and downscaling efforts.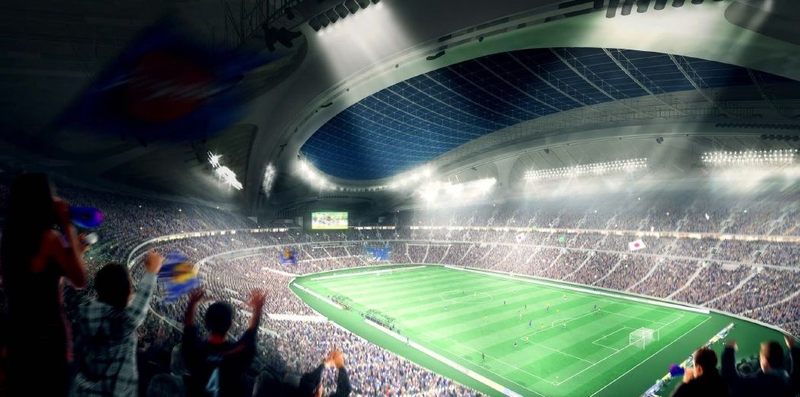 The latter measures were outcome of massive criticism towards the stadium's imposing scale. Renowned architects, activists and regular citizens argued that the stadium is far too big and hardly fits in its location, not being respectful to existing urban fabric or even future users. While still controversial, now the stadium design includes more green areas and less elaborate (but efficient) access routes.