Stadium of the Year Jury Vote: 3. Singapore National Stadium
source: StadiumDB.com; author: michał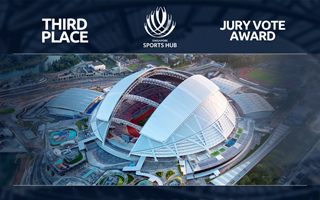 A unique combination of football, athletics and numerous secondary uses proved to be very costly for Singapore. But in return the stadium offers a complex like no other, according to our experts.
Stadium of the Year 2014 Jury members were very strict in judging nominated stadiums, which is particularly visible in the "Value for money" category of Singapore National Stadium. With a budget of over $1.4 billion the complex was given an average note of 5.2 (of 10 points possible).

Still, this doesn't mean it wasn't worth the price. Singapore Sports Hub as a complex is a state-of-the-art mix of numerous functions, both in terms of events and leisure. "Technically, an extremely well resolved scheme", says Bob van Bebber, creator of FNB Stadium in Johannesburg. And our Romanian Juror Șerban Țigănaș agrees: "Everything is related to everything. Fantastic piece of structure. The surroundings are fluid."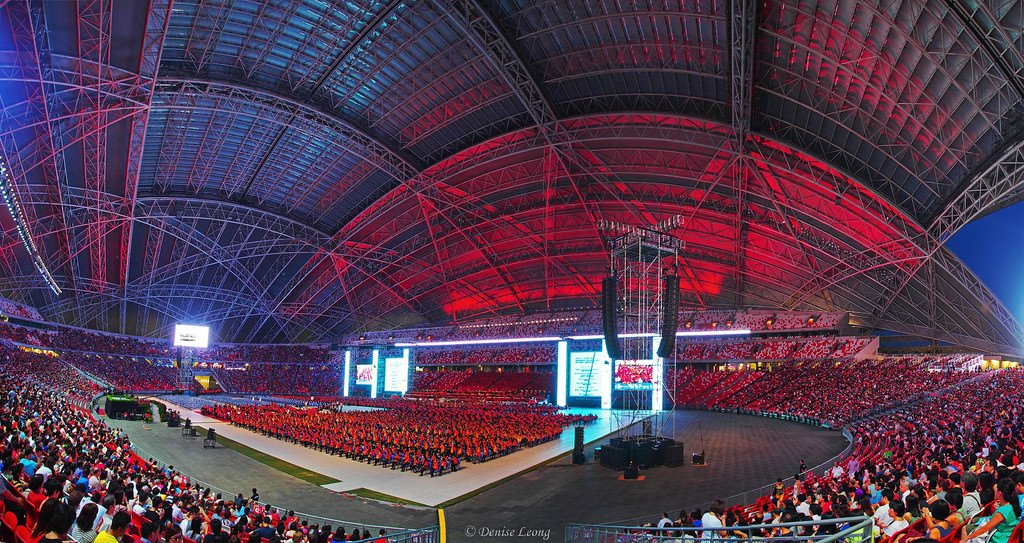 The stadium offers many innovations, like its mobile stands or the cooling system. It's not the first such dome with a roof closed hydraulically as we've already seen that in Oita or Nantong.
However, it's still a great design. Jury member Mike Bell: "This is a rehash of an old concept but nevertheless successful. This stadium is spectacularly expensive and the payback is top quality finishes and some very pleasing internal and concourse spaces."
Bruno Campos of BCMF Arquitetos confirms the stadium and its satellite facilities create a unique ensemble. "A rare example of architecture that looks better in reality rather than in its representation, AECOM + ARUP's Singapore National Stadium is an impressive and ambitious project, with ingenious technical solutions that fit the local context and environment."