New design: Haladás Stadion
source: StadiumDB.com; author: michał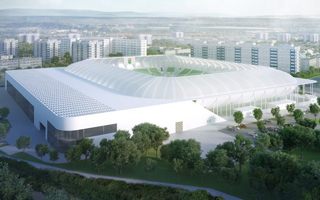 After prolonged wait here it is – the concept for another modern stadium in Hungary. Officially presented, now it awaits construction, which should take up to 13 months.
The story begins in 2013, when the Hungarian government secured 9.6 billion forints ($35.5m / €31m) to build a new stadium in Szombathely. It's planned in western Szombathely, where it will replace the city's main sports venue.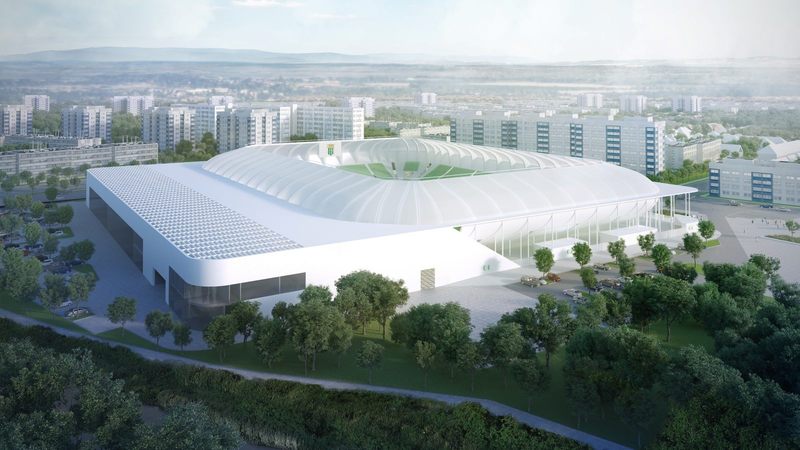 In late January the official concept was presented to the public. Simple and modern by design, it will be conjoined with a multi-use sports hall in the western part. With extensive media and hospitality infrastructure the building will meet UEFA's Category IV criteria, allowing it to host major international games.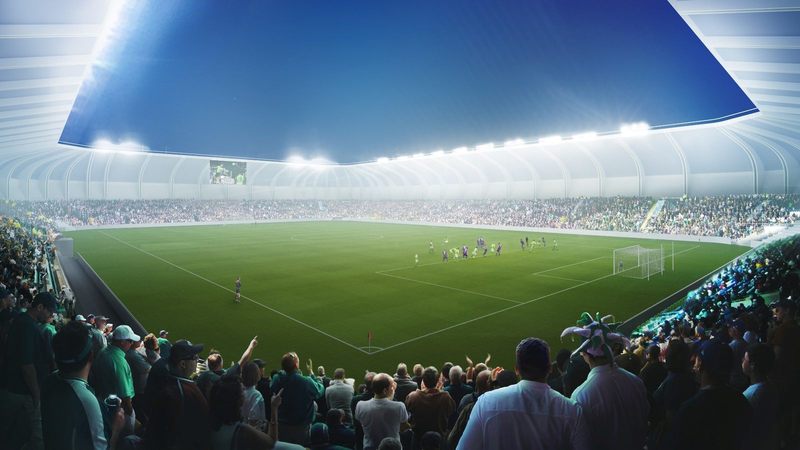 Exactly 9,859 people will be able to enter for football, all of them seated and covered. Two sections prepared to hold constantly standing fans will be the away section (915 seats) and the local supporters' core of support (850). VIP/corporate seats will represent roughly 5% (or 500 seats).
Construction is expected to begin in 2015 and last until the end of 2016. 12-13 months is the expected duration, though minor delays are taken into account. Complete budget is yet to be established, but total price tag should not be higher than 12 billion forints ($44m / €39m).