New construction: Perth Stadium
source: StadiumDB.com; author: michał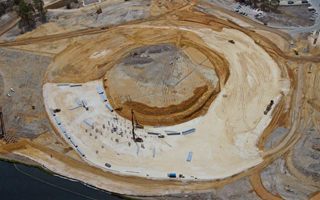 So far there aren't many photos, but they show very well how immense this project is. Perth in Western Australia hosts one of the largest ongoing stadium projects in the world.
Construction of a new stadium in Perth (Western Australia) was contemplated since 2007. A new large venue was considered for several locations across the city and eventually settled in Burswood, east of downtown and by the Swan River.
The location is very well communicated with roads, also expected to receive a new pedestrian bridge connecting it with the centre, as well as a railway station. Altogether vast majority of visitors are to arrive by public transport, which allowed decreasing the necessary parking spaces and creation of a leisure precinct.
Due to the site's wetland location, enabling works on site began very early, in June 2013. Only in late 2014 piling phase began. The stadium requires over 2,000 piles to stabilize its bedding before stands for 60,000 people could start growing. Currently some 250 piles are installed.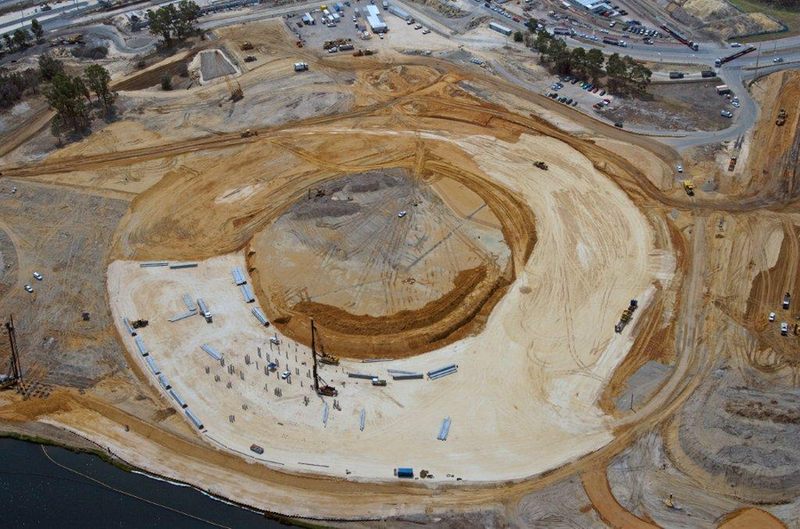 © Perth Stadium
Construction began in western part of the stadium's blueprint. By the end of 2015 first portion of the stands is to be ready, while further sections will grow gradually until early 2018. 8 tower cranes and roughly 5,700 people are expected to deliver the $821 million complex.
The stadium will have a traditional oval form, optimal for cricket and Australian football, also good for athletics. But, with the use of retractable stands, hosting football or rugby is also planned. Three tiers will hold 60,000 people with an option of adding further 10,000 in case of increased demand.
External cladding will consist mostly of anodized aluminum slats. The bronze façade should give a warm and natural feel by day and by night will be illuminated by LED lamps depending on event/host colours. Light membrane canopy will cover 85% of the stands, staying in line with local climate.
© Perth Stadium
The stadium was promised by West Australia's authorities to represent the country's highest comfort levels with wide seats, 70 concession stands, almost 1,500 toilets and over 1,000 TV screens spread over 5 levels of the building.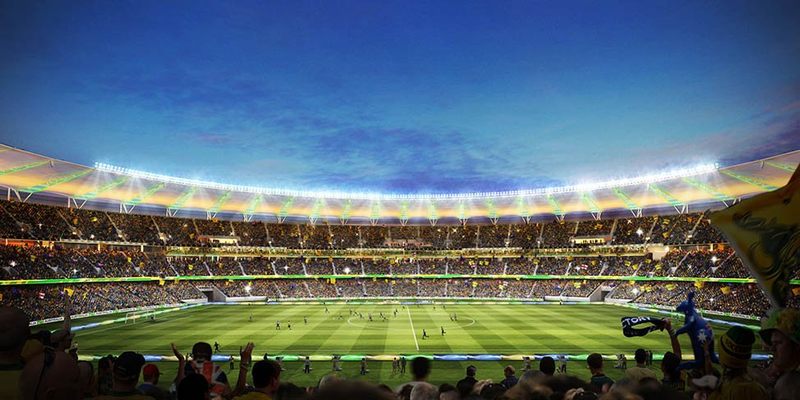 © Perth Stadium