Los Angeles: Inglewood council fast-tracks stadium
source: LATimes.com; author: michał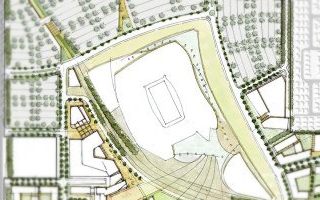 Inglewood City Council voted unanimously Tuesday night to approve an 80,000-seat stadium at the site of the old Hollywood Park racetrack. Public referendum isn't necessary now.
After almost four hours of presentations and discussion in front of a weary crowd, Inglewood Mayor James T. Butts Jr. hailed the agreement as "the best financial arrangement in the history of stadium deals in this country." 50 people wanted to speak to a packed room, dominated by supporters of the Inglewood NFL stadium bid submitted by Stan Kroenke.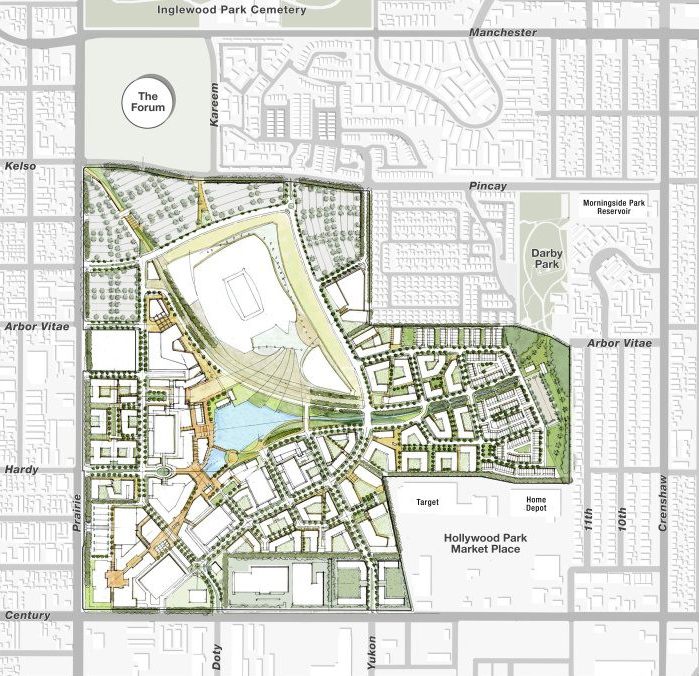 The vote ended with unanimous support by Inglewood City Council, which allows the 80,000-capacity stadium to proceed. That is unless some opposition is revealed within 30 days of the vote. If official opponents appear, they may demand a public referendum.
"We're going as fast as we can," said Chris Meany, senior vice president for the Hollywood Park Land Co., which controls the property. "We've got a whole bunch of architects and engineers working on this."
An economic impact report commissioned by the city estimated the privately funded stadium with open-air sides and a clear retractable roof could be the most expensive in sports history: $1.86 billion. However, it might also pump significant amount of funds to the local economy. According to the report, $18 million per year would come mostly from the 10% ticket revenue tax, if the stadium sells out regularly at average price of $140 (more than at any club in the past season).
The Inglewood bid is one of four (!) for a new Los Angeles NFL stadium. For the moment, the NFL is watching from the sidelines. The league has said for years that the return of a team to L.A., the stadium site and all other major relocation decisions will be subject to a vote of team owners. Those votes require a three-quarters majority of the 32 teams to pass.