Los Angeles: Grounbreaking on 80,000-seater this year?
source: StadiumDB.com / 89.3 KPCC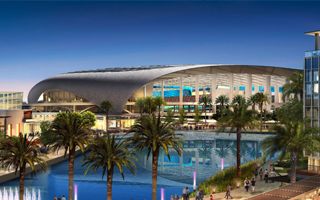 Billionaire Stan Kroenke is pushing forward with his plan of relocating the NFL franchise to Los Angeles. He seems closer than any bidder so far with latest attempt to shorten the bureaucratic route.
Stan Kroenke's bid to relocate St. Louis Rams to Los Angeles is gaining momentum. He recently informed about gathering 22,216 signatures in support of the new 80,000-seat stadium in Inglewood. The sole rendition of how it may look is available below: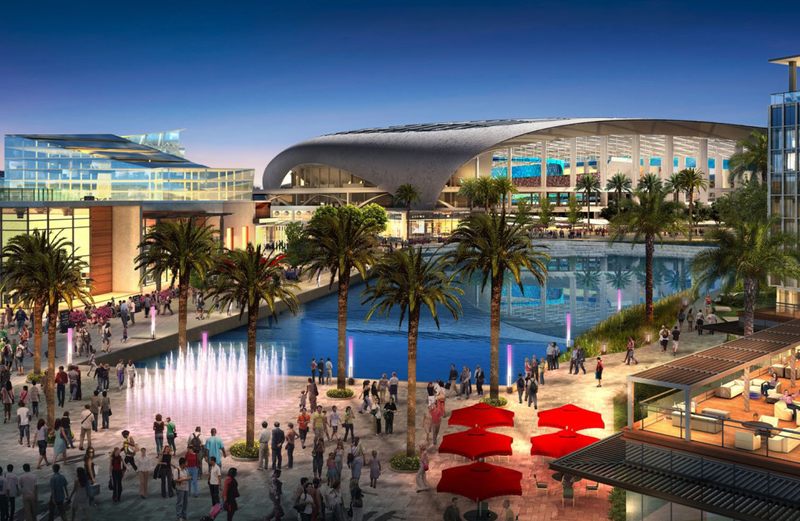 Such support may prove crucial for fast-tracking the planned stadium as 8,000 signatures are enough to skip some procedures (primarily time-consuming environmental review) and the city hall already confirmed 11,000 votes were verified. That's enough to host a referendum on the project. Inglewood's city council could also bypass voters and approve the measure on its own.
In both these cases it's still possible for the stadium to see groundbreaking by year end. This could mean opening already for the 2018 NFL season. However, any development of the stadium is still dependent on approval from two thirds of NFL franchise owners, who may effectively block or greenlight the scheme.