Liverpool: Plaque for Liverpool fans at Everton
source: LiverpoolEcho.co.uk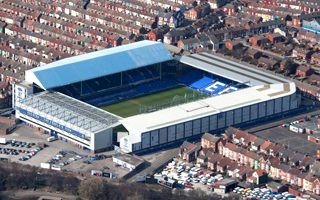 There've been many gestures of unity over Hillsborough, but today's is special. For the first time Liverpool's lost souls will have their own place at Goodison Park.
Ahead of today's 224th Merseyside derby at Goodison Park, a commemorative plaque for the 96 victims of Hillsborough will be revealed. It's unique in the world of football rivalries for a club to give room to opposite fans on a permanent basis.
Everton chairman Bill Kenwright and Hillsborough Family Support Group will unveil the plaque. "This is a really lovely gesture from Everton, paying tribute to the 96 who lost their lives at Hillsborough. I would like to thank Bill and everyone involved, not least the Everton fans who have provided great support to the families over the years," said Margaret Aspinall.
The permanent tribute had been suggested to the club by supporters and Everton fan Stephen Kelly, whose brother Michael died at Hillsborough in April 1989. Many families with divided football support suffered from this kind of loss, which is also why LFC and Everton fanbases have been unified in commemorating the tragedy over the years.
Stephen Kelly said: "As an Evertonian who lost my brother at Hillsborough, I have always been grateful of the support from the blue side of the city. I hope that when Evertonians look at this they will feel proud of the way we've supported our neighbours."