Florida: To the beach or to the beach? Why not both…
source: StadiumDB.com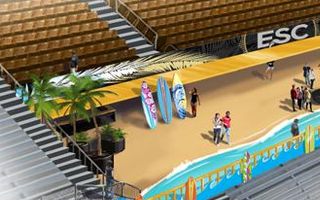 Nearly 1,000 square meters of sand, two bars, palms and surfboards. That's how the first stadium beach club, the East Side Club, will welcome fans on September 5.
As the new season begins in September, fans of University of Central Florida Knights will be able to enjoy games in atmosphere unlike any other. A significant portion of the Bright House Networks Stadium's east stand is being redeveloped to create a beach club.
One upper deck section will be equipped with individual seats (as opposed to benches in other sections) and provided with access to exclusive beach-themed facilities. Under the seated section, 10,000 square feet (nearly 1,000sqm) will be covered with sand.
A sun deck, two beach bars, palms, toilets for guests and enhanced Wi-Fi access will all be made available as part of East Side Club (ESc). Theming for the beach club will be created by Nassal, leading company responsible for theme park equipment.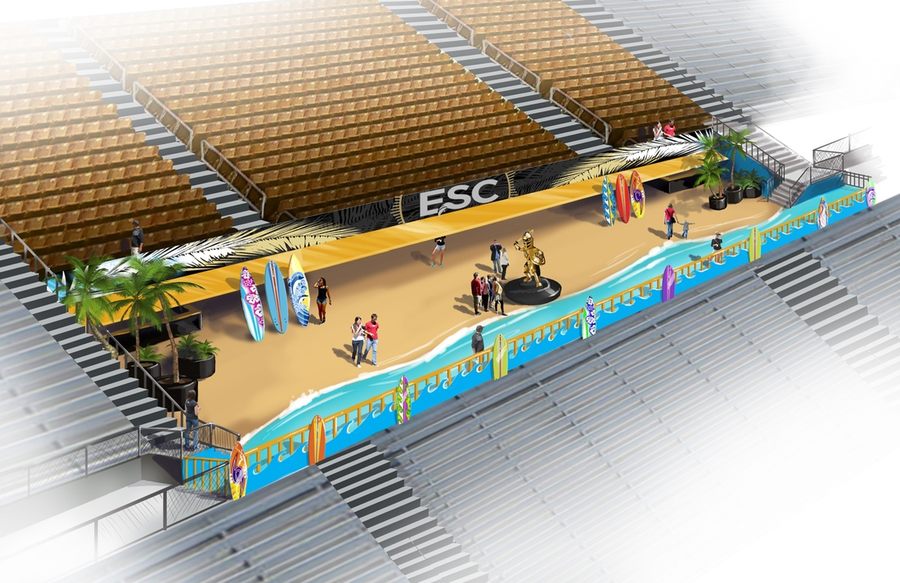 © UCF Knights
The ESC will replace roughly 2,000 bench-seats with under 1,000 individual seats, but business-wise the project seems to make a lot of sense. Season ticket for the new section is priced at $900, bringing total income from season ticket sales to nearly $900,000. That combined with non-matchday events possible to hold there seems to be a sensible revenue booster.
Interestingly, the Bright House Networks Stadium is relatively new. Opened in 2007, it was a very cheap project compared to capacity of over 42,000. However, as football clubs across the US are trying to build new identities for their premium sections, also University of Central Florida is going for an unconventional solution.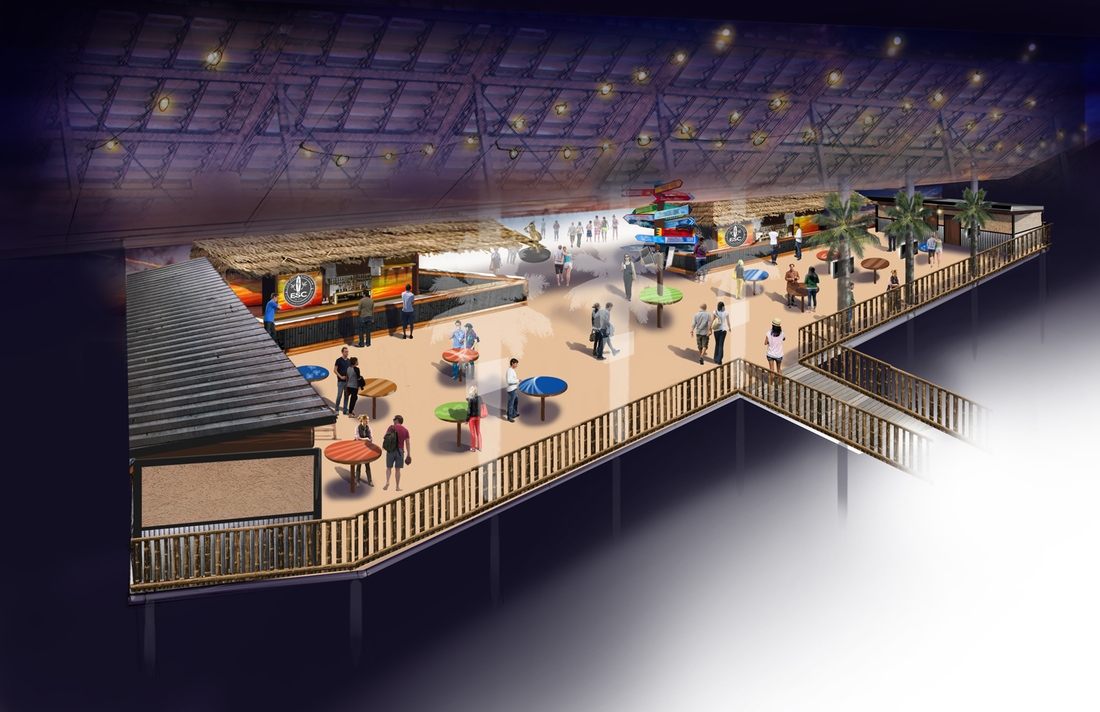 © UCF Knights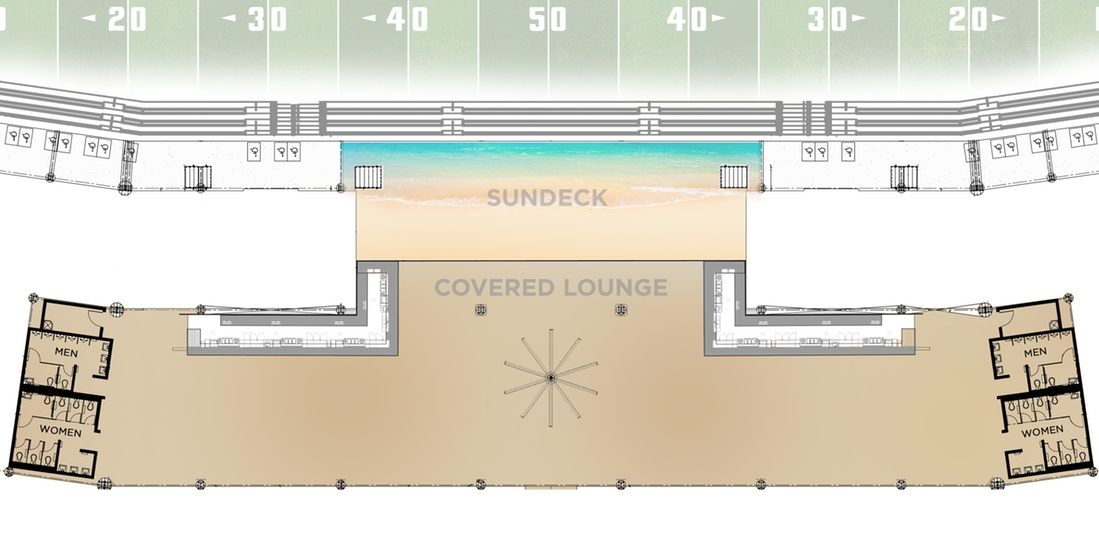 © UCF Knights