England: Vast majority of fans in favor of safe standing
source: StadiumDB.com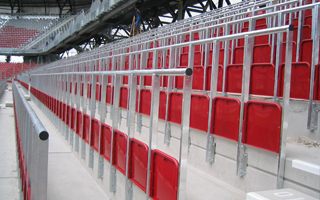 Results of latest poll show outstanding support for standing during games. This comes as fans launch another part of their safe standing campaign, this time in Swansea.
82% of fans admit they'd rather stand than site at football games, while majority of those preferring seats still believe that people should be allowed to stand if they wish to do so (96% overall).
Also, 97% supporters surveyed argue current technologies allow for safe standing sections, as opposed to the outdated terraces of pre-Hillsborough era. Even more interestingly, introducing standing sections might increase safety by minimizing tensions between fans and stewards. Currently it's not uncommon to see attempts at forcing people to sit when they prefer to stand by their seat. On some occasions such efforts end in physical confrontations. 84% believe that could be avoided.
Sadly, the only issue on which there's less conviction is whether safe standing actually will be introduced. Only 62% believe reintroduction of standing is possible, despite overwhelming support.
The Welsh Conservative Party and Football Supporters Federation launched the survey in November 2014 regarding standing at football games. A total number of 2,364 fans filled the form, making it the largest open consultation on the issue since terracing was banned in 1989.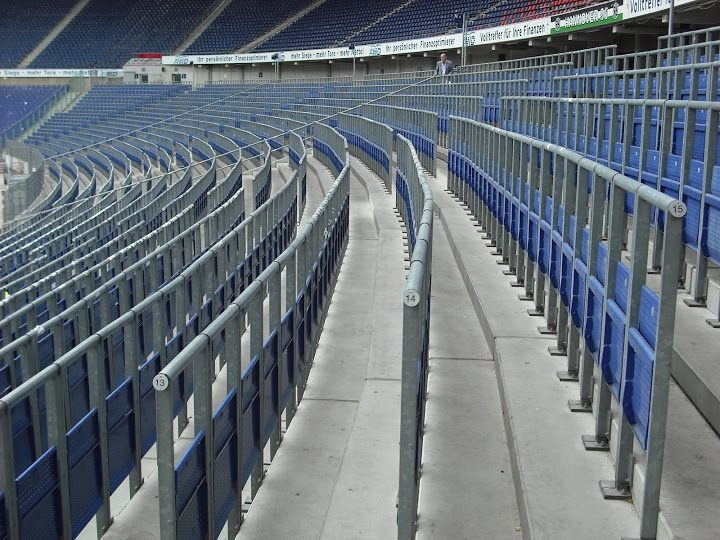 What's more important, 97% of those surveyed described themselves as regular match-goers, while the demographics represent a wide variety of ages and backgrounds. Also worth noting, nearly all fans associated themselves with clubs of the top two divisions in England (including Swansea and Cardiff of Wales).
Director of Communications for the FSF Michael Brunskill said, as quoted by Daily Mail: 'Many fans love to stand at games, it can vastly improve the atmosphere and camaraderie at games, it's only natural to stand when you sing".
The survey was released during another phase of FSF's Safe Standing roadshow, this time in Swansea. Swansea City is among growing number of clubs who openly support standing section trials. The list also includes Aston Villa, Hull City or even Manchester United, among many others.
A trend of allowing people to stand during games again is visible around the world. In recent years Hungary, USA and Scotland saw new stadiums built/planned with safe terracing. They join other countries like Germany, Austria, Sweden, Switzerland, Japan and others, while Poland is expected to re-introduce standing as early as 2015 or 2016.
Current legislation banning standing sections in England and Wales is very inconsistent in recognizing possible threats. Seats are obligatory only at football games and only in two top leagues. This means that the very same stadium may be ranked differently for rugby, concerts or depending on league the hosts play in.