New stadiums: Bayreuth, Herford, Dortmund and Cologne
source: StadiumDB.com; author: michał
Four new additions from Germany join StadiumDB tonight. We recommend especially taking a look at Borussia Dortmund's previous home. It's a historical monument, but still in use.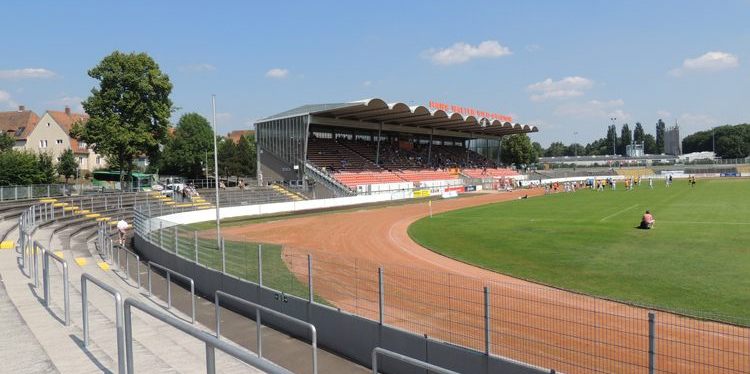 © StadionTour.at
The stadium lying along Red Main River is located just outside the historical center of Bayreuth. It was opened in 1967 and received its only covered grandstand in 1974, currently holding 3,500 individual seats with the remainder provided by terracing. Together with an ice rink and swimming pool and several minor sports amenities it's part of the town's central sports complex.
Since 2002 the stadium bears the name of Hans-Walter-Wild, mayor of the town for three decades, who was known for his engagement in sport. Local side SpVgg Bayreuth is the anchor tenant, having quite some history of games at this stadium, watched by even over 20,000 people.
Aside of club games the stadium also serves as training venue and hosts youth and female national teams' games. Its first senior national team game came in 2010, when Mexico faced Gambia. In the summer season the stadium hosts concerts, already having performances by Bon Jovi, Michael Jackson or Rod Stewart on the list.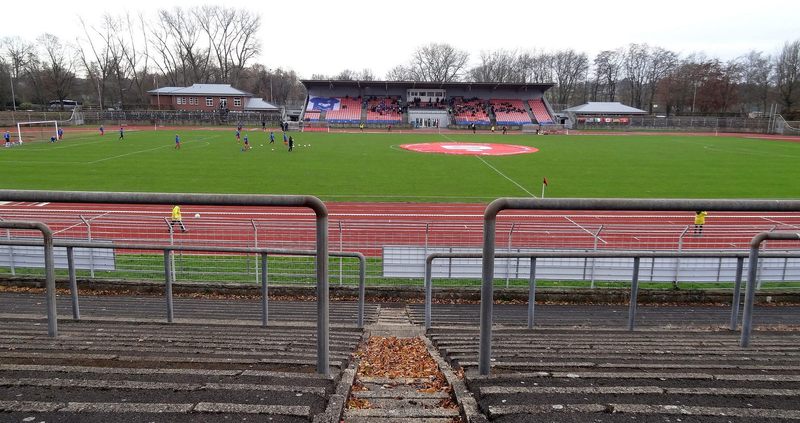 © Groundhopping Merseburg
The stadium built in 1955 bears the name of Friedrich Ludwig Jahn, "the father of gymnastics". While its athletic track is used for training, professional use of the stadium is provided by SV Herford (women's Bundesliga) and SC Herford.
The main grandstand is located in the south, offering 1,400 seats under roof. Remaining sections are dated terraces calculated to safely hold 17,000 people. However in history these terraces have witnessed much larger crowds.
Aside of the main stadium there also are two natural fields, two synthetic ones and a single clay pitch, all for training purposes.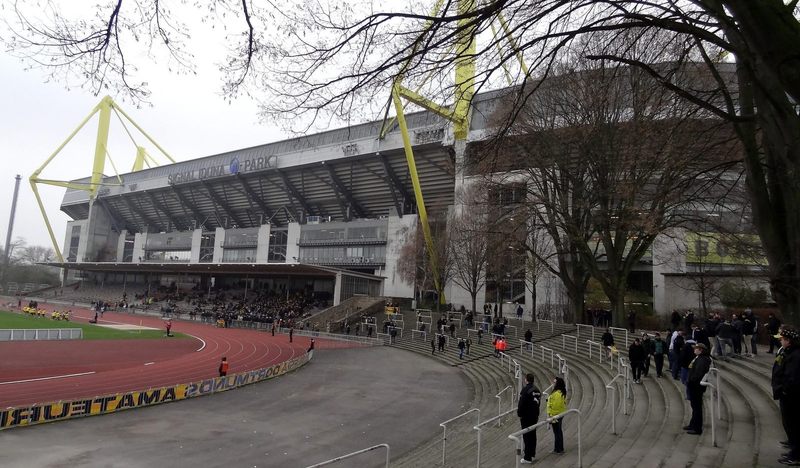 © Groundhopping Merseburg
Built in 1926, this multi-discipline stadium in Dortmund played host to numerous sporting, political and religious events before being taken over by Borussia Dortmund in 1937. The team's tenancy was disrupted very soon, though, by WWII damages.
After the war stands were repaired and expanded, assuring high capacity in 1950s and 60s, topping at 42,000. That size was later reduced to 25,000 and currently largest allowed crowd is 9,999 for safety reasons. And while it's used mostly by Borussia reserves or local semi-pro teams, the stadium doesn't fill to capacity.
Since 2008 it's a listed monument. Aside of the stands, the listing includes stone walls enveloping the stadium, most notably the marathon gate in the south. The historical image is somewhat spoiled by massive silhouette of the Westfalenstadion. Borussia's new home has been expanded to the level which makes Rote Erde's western grandstand visually dwarfed, nearly consumed by the new stadium.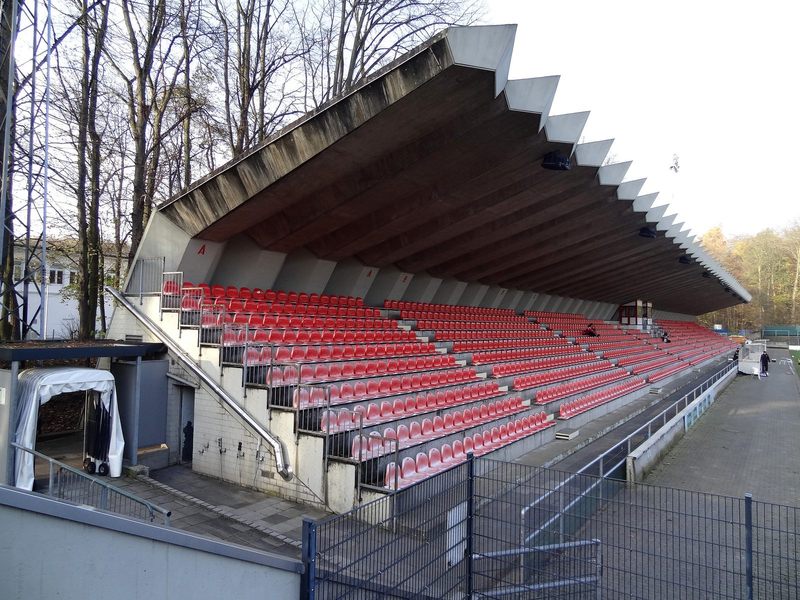 © Groundhopping Merseburg
Located in south-western outskirts of the city, this stadium was opened in 1971 for amateur football needs. It offers 10 rows of seating on the very distinctive covered grandstand and further 9 rows of terracing on remaining sides. Together all sections can hold nearly 5,500 people.
In 2005 the venue was adapted to hold games of 1. FC Koeln's reserves, earning the red seats. Since 2007 it also has under-soil heating.