New stadiums: 1962 World Cup stadia reborn
source: StadiumDB.com; author: michał
Both of them are among the least impressive World Cup host venues. Still, after recent redevelopment works they're also modern and sufficient for their cities. Let's take a trip to Chile!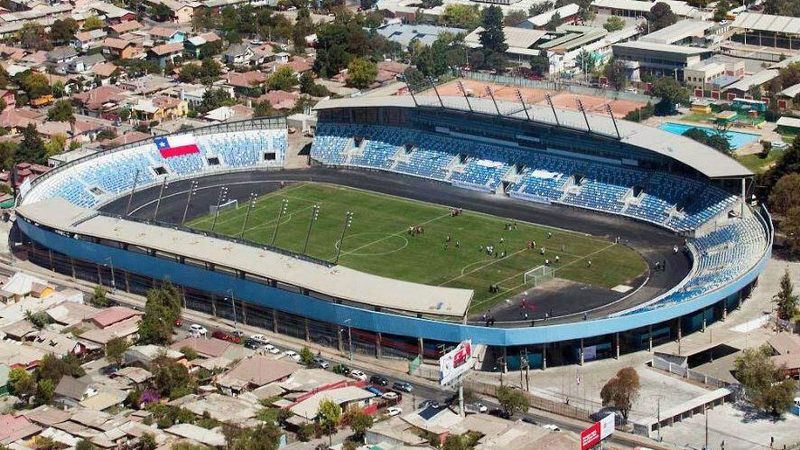 This stadium's history begins in 1945, when Braden Copper Co. invested its funds to build a sports field. The wooden stands first received the name of Estadio Braden Copper Company, but today are simply named El Teniente, from the local copper mine. Since 1955 the ground has been the home of Club Deportivo O'Higgins, playing in domestic and international games here.
A much unexpected ennoblement came in 1960, when Rancagua was included in 1962 World Cup host city list. The honor came only after other hosts were damaged by earthquake. Despite investment of 200 million pesos, the stadium remained an 'emergency choice' for FIFA. With the wooden stands and capacity of only over 10,000, it remains one of the most modest stadiums ever to host the tournament.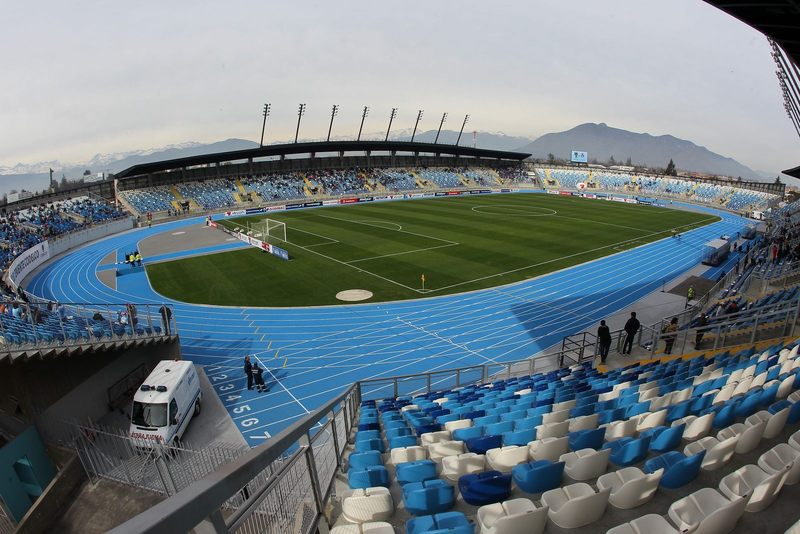 While it may be hard to believe, the stadium was still wooden in 2008, when first plans of complete reconstruction were drawn. Only one stand stood out – the northern curve was all made of concrete, because its wooden predecessor had burned down in 1995. However, the redevelopment from 2008 never came to fruition.
In 2012, this time along a new concept, the stadium was again chosen for revamp. This time successfully. In 330 days three stands were rebuilt from scratch and joined the northern end, creating a unified and dynamic structure. The rough concrete is covered with ribbon-shaped blue mesh from the outside. And despite very limited amount of land available, access to all stands is distributed properly, assuring safe evacuation if there is a need for one.
New single-tiered stands have partial cover along the sides, which also gives support to 16 small floodlight masts that replaced four large ones. The main grandstand also comprises a long VIP room with a balcony for 750 people. While some amenities at the stadium aren't of international standard, works were carried out at a budget of under $10 million. Meeting all significant criteria led to the stadium being host of Copa America 2015.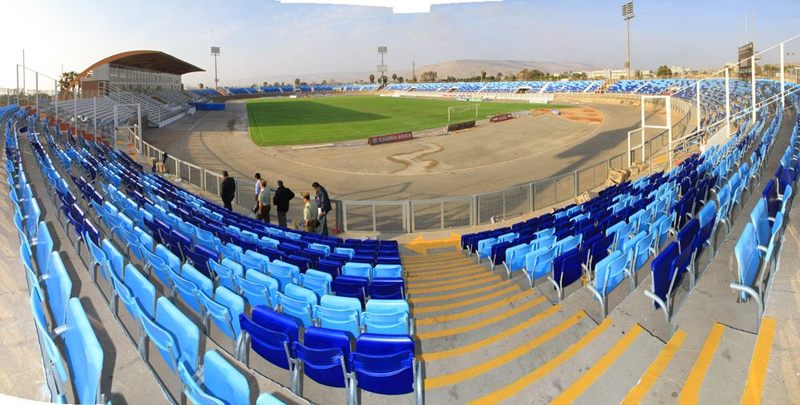 The northern most city of Chile has surprisingly rich football traditions, having been one of the hosts to 1962 World Cup. According to some sources the city was picked for its proximity to Peru, who were expected to play here. However the neighbors were beaten by Colombia who brought their fans to Chile instead. Aside from group games the stadium also held the quarterfinal that saw Chile bear USSR.
The stadium hasn't changed much since those days. Its initial layout with running track and low concrete stands still exists. However, in 2013-2014 the ground was extensively renovated, going through conversion to all-seat mode and receiving a new roof over the main grandstand. There was plans to cover all sections, but haven't been executed to date.
Week-to-week use is provided by San Marcos, a side that spent most of its history in the second league. Though a significant club domestically, San Marcos doesn't need the stadium to be expanded.
Carlos Dittborn Pinto is the stadium's patron since its early days. At the time of opening he was the president of Chilean organizing committee for the World Cup, but died unexpectedly before the tournament even began, just two weeks after the stadium was opened. Having been the president of CONMEBOL as well, he contributed to the tournament arriving in Chile in the first place.