New design: Finally a place to call home for Peñarol
source: StadiumDB.com; author: michał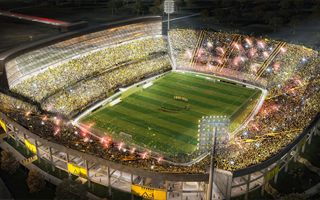 One of the world's most famous clubs will eventually move to their desired new home this year, ending 82 years (!) of failed attempts. Aurinegras move from central Montevideo to rural outskirts.
Peñarol has hundreds of thousands of declared fans not only in Uruguay, but what the club's been lacking for nearly a century is their own stadium. Sure, they have the Estadio José Pedro Damiani, but it's impossible to expand and hasn't been approved as league ground for years.
First plan of a new stadium for Peñarol was presented in… 1933, when the club bid farewell to their first home, Estadio Pocitos. And since then there were many more visions, especially in the current century, but the club was forced to use Estadio Centenario for nearly every game. Thanks to securing bank loan in 2013, the latest bid will finally come to fruition.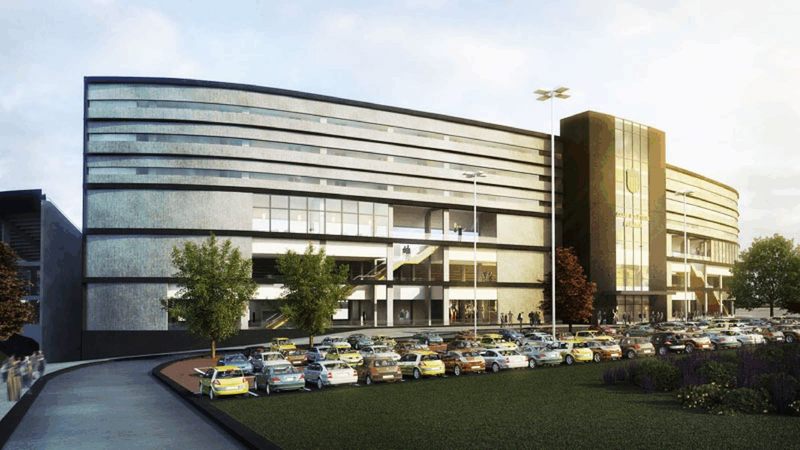 © CA Peñarol
The stadium on nearly 15 hectares in north-eastern outskirts of Montevideo (near a significant road hub) will have an unusual setting with main grandstand in the north instead of west side. All sides of the pitch will be accompanied by double-tiered stands, but the main one will also have 3 levels of corporate boxes topping it.
Thanks to this layout, the northern side will hold most fans, 12,104 (2,660 in boxes). The opposite straight will accept up to 11,141 people, while both ends 8,380.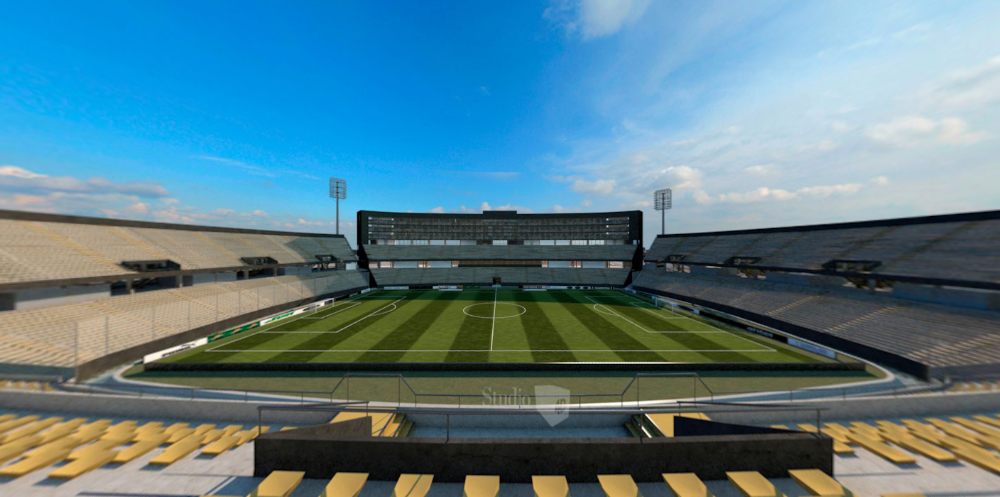 © CA Peñarol
To make the project most realistic, it had to be cheap. Initially planned to cost $25 million, it eventually grew to $40 million. Worth noting, the club claim many supporters declared they could work for free on the project, but from the very beginning Caceem is the contractor and no volunteer labour was used.
The estimated budget is still very low compared to the stadium's capacity, reached at the expense of roof, outer cladding and amenities planned. Entire lower tier will be built in a sunken bowl, while the concrete structure of upper stands is kept very simple.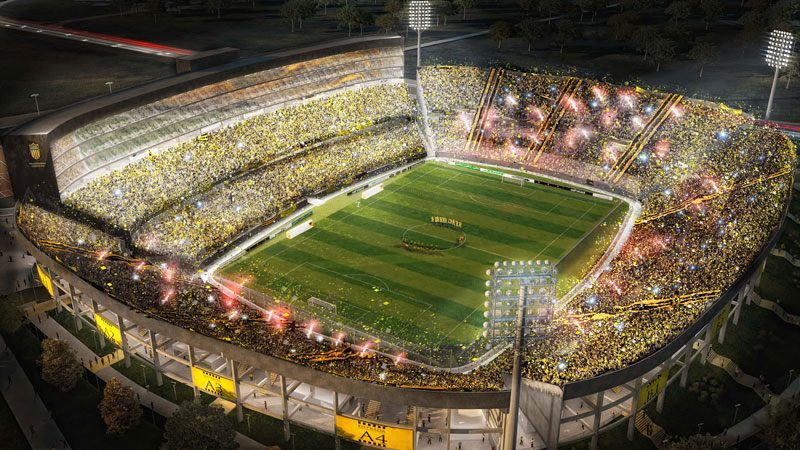 © CA Peñarol
Cornerstone mounting took place in Dec 2013, but actual groundbreaking happened in February 2014. With over 150 workers on site for the most part (doubling at peak), the project is expected to end in June 2015.
Peñarol is paying for the development from the sale of its northern stand. All 107 skyboxes were booked by late 2014, while long-term or permanent licenses on seats are to cover the remainder. They're available in a 10-year or eternal packages. The first costs $16,500 (€13,700), while the latter $107,500 (€89,000) and there are over 9,000 seats up for grabs. In case you feel these prices are steep, keep in mind the stadium will hold only 40,005 people, while Peñarol already has over 75,000 registered socios…