Istanbul: "Turkish Wembley" a chance for Atatürk Olympiat?
source: StadiumDB.com; author: michał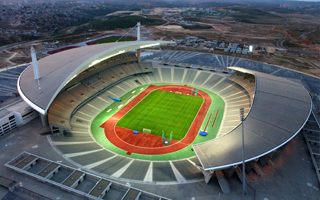 It failed as an Olympic giant and serves nearly only for football. Now the most controversial stadium in Turkey may expect a sharp turn and be converted into football-specific "Turkish Wembley".
Information revealed by Turkish national manager Fatih Terim has been circulating in the media for two days now and more details are surfacing. All indications say that the Turkish Football Federation (TFF) will take over at the national stadium and make it the "Turkish Wembley".
It should be noted that the stadium is indeed up for grabs as its initial operating model proved unrealistic. Turkey failed to win the desired Olympics several times and it won't be used for that purpose, while regular athletic use is almost non-existent.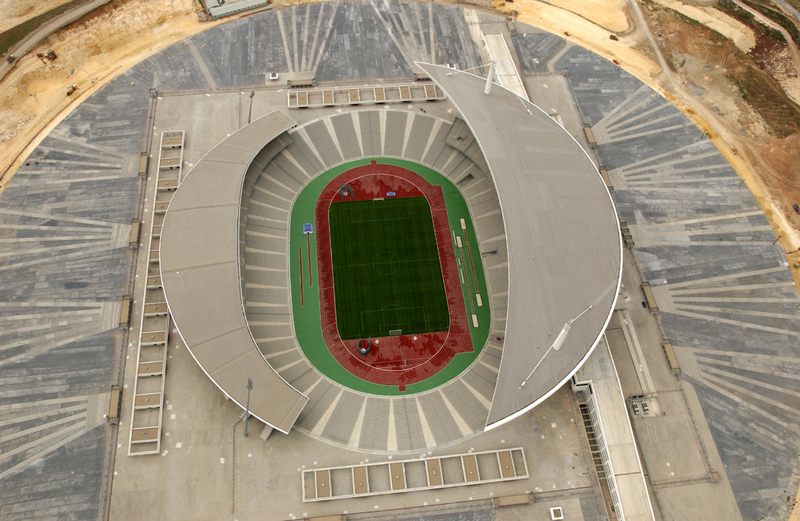 At the same time the vast athletic layout of stands makes it very unpopular for football. Also, open ends with the north-south configuration cause significant draughts and winds influencing the people inside. In the end: not used for athletics and not fit for football.
That's why TFF issues a "repair plan". Complete refurbishment of the stadium is to be carried out in phases. Their final outcome is visible below, but please take into account: it's not an official rendering and will not look like this, it's our work to help you see the plan.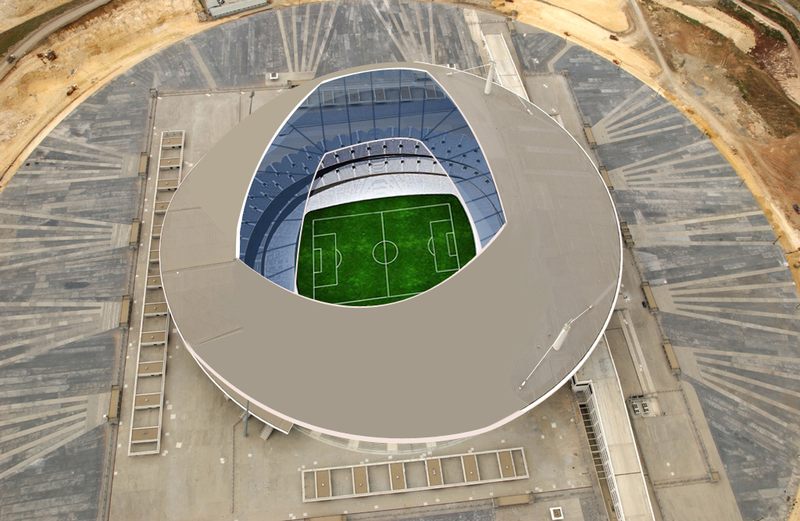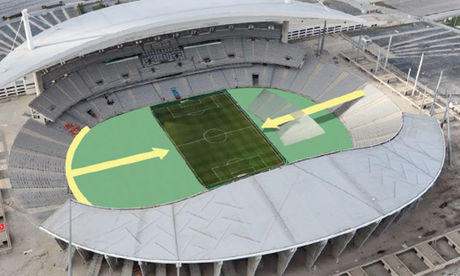 First, the field will be rotated by 90 degrees. The sole fact that it will fit between side stands after rotation speaks of the huge current distance between fans and players. Rotating it will put the largest grandstands behind the pitch instead of alongside.
They will then need remodeling, while brand new seating sections will be erected along the sides. This will create a new enclosed bowl, not prone to high winds anymore and with proper sightlines for football fans. Works should be done within $120 million (€107m), which is almost the price it took to build the stadium in the first place.
However, the budget is still an early estimate, because details of the makeover are to be worked on. Most importantly, it's highly doubtful the current roof could be used in the future. Architects commenting on the scheme suggest it would need to be built from scratch over the entire stadium.
TFF wants to convert the stadium into a complex living all year round. It would be conjoined with a shopping/leisure center, while a training complex would also be created nearby. Up to 100 various games/events could take place here, primarily the national team football, domestic cup and supercup, promotion/relegation play-offs and friendlies.