Dublin: Desperate plan to save football in the capital
source: Independent.ie; author: michał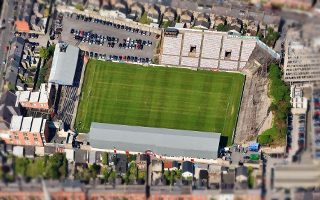 Shelbourne and Bohemians are in debt and cannot invest anything in their dated stadiums. So the city is to buy both grounds and demolish one of them, bringing derby rivals to a groundshare.
Two of the most famous Dublin football clubs are in dire position. Shelbourne face debts of roughly €7m and Bohemians are just under €2m in the red. The latter club already lost part of its stadium to Zurich Bank. The creditor owns a portion of the ground until Bohemians can repay further €4 million.
Neither club is in a position to invest into their dilapidating stadiums, which is why the city of Dublin comes to the rescue. Municipality already owns Tolka Park, Shelbourne home, but leases it to a third party from whom the club secure their tenancy.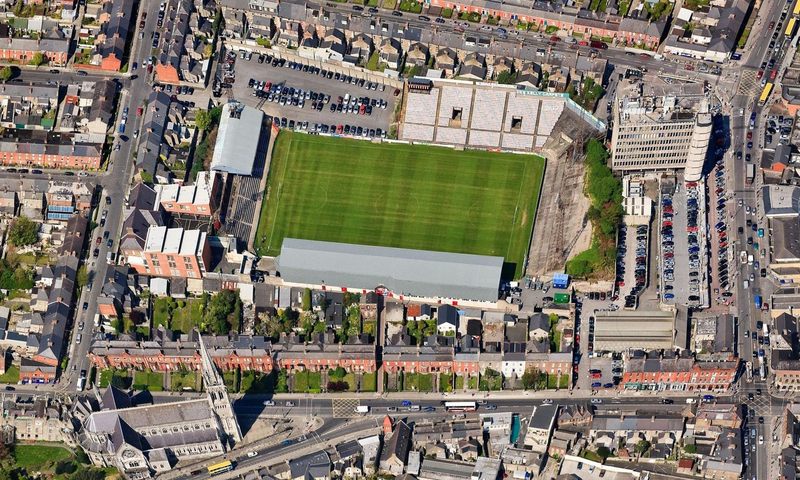 In the latest salvage scenario Dublin is to claim full ownership of both stadia, demolish Tolka Park and relocate both teams to Dalymount Park (photo above). To make this happen Bohemians need to reach an agreement with Zurich Bank and write off €1 million of their debt. Then the city will be able to buy Dalymount Park for an estimated €3 million and renovate it.
It is understood that Tolka Park could be demolished and redeveloped to help the council recoup their investment in Dalymount, while Dalymount will likely be leased to the FAI, which would then lease out the stadium to both Shelbourne and Bohemians, although the specifics of a deal have yet to be agreed.