Bordeaux: Euro 2016 makes easy conversion to rugby
source: nouveau-stade-bordeaux.com; author: michał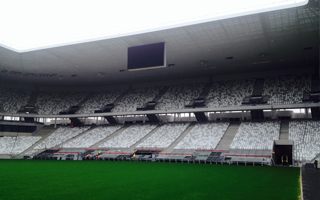 One of the last elements still not completed at Stade Atlantique is the 1,000 temporary seats behind both goals. They're meant to allow fast conversion to rugby mode without pushing an entire stand away from the field.
By the end of January installation of 1,000 removable seats at Stade Atlantique will be complete. This is one of the very few phases still not done at France's latest stadium. The Euro 2016 venue in Bordeaux will have four rows of modular seating in order to operate properly in both football and rugby mode.
Rugby fields are up to 18 meters longer than those for association football, forcing a different seating layout. To easily navigate between needs of both sports, Swiss architects designed the removable stands. They take only 7.2 hours to assemble/dissemble and give viewers for both disciplines great sightlines.
Of course it's not unprecedented – use of such stands is practiced in stadiums holding both rugby and football games. Steel tubular structure is also useful for better stage location during concerts.
However, not all stadia benefit from such solutions. Polish National Stadium has all stands pushed away from the pitch to accommodate rugby-sized fields. Ironically, the layout that spoils sightlines for football games was never used for rugby in Warsaw.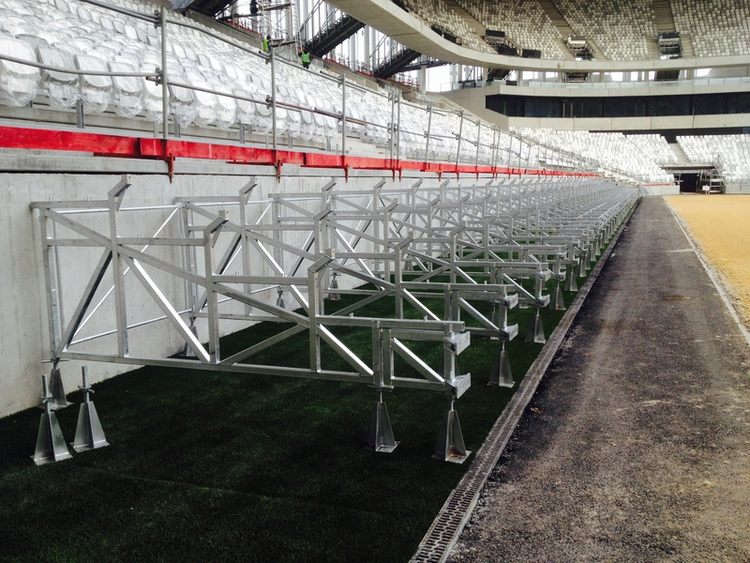 © Nouveau Stade Bordeaux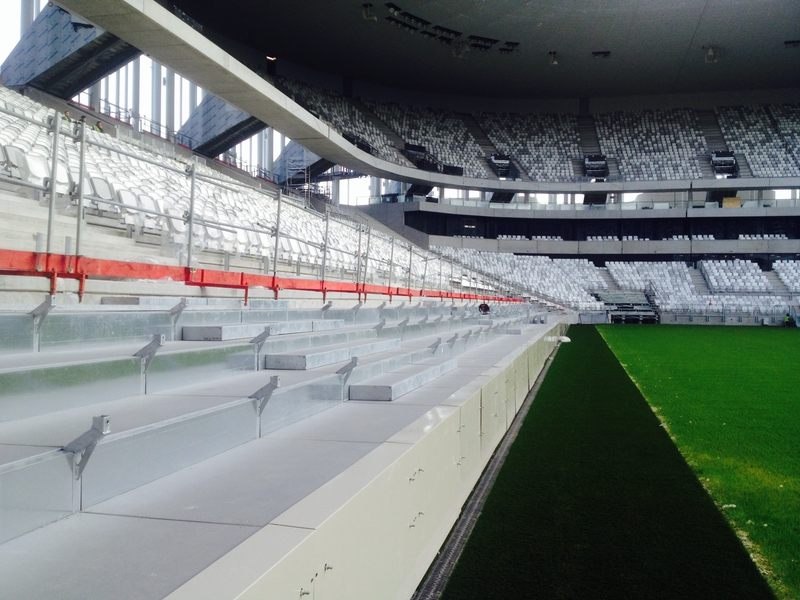 © Nouveau Stade Bordeaux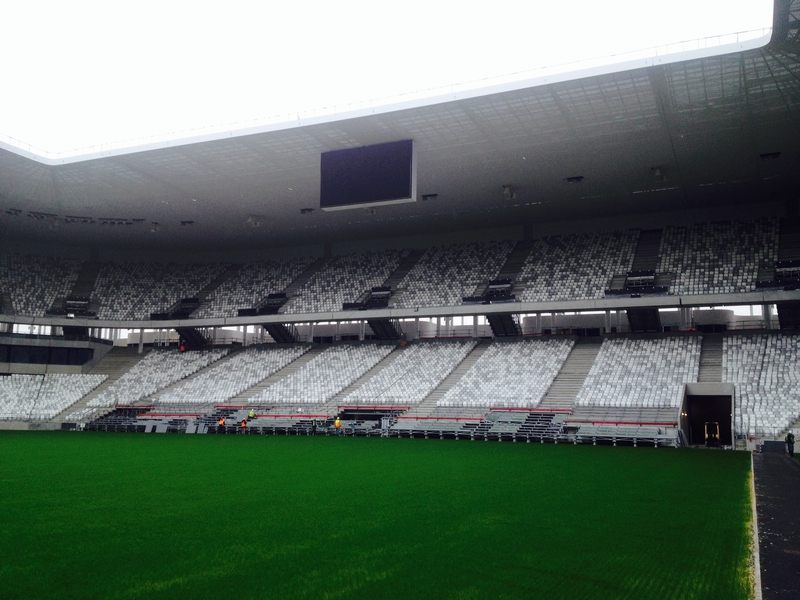 © Nouveau Stade Bordeaux