Russia: 20 billion for Rostov, 16.5 for Saransk
source: StadiumDB.com; author: michał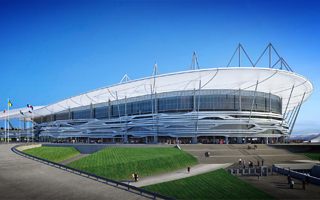 Russian currency is plummeting, but so far stadium prices haven't inflated further than before the crisis. Most recent information gives RUB 20.2 billion for Rostov and 16.5 billion for Saransk.
Russian federal government has released latest financial information on two 2018 World Cup stadia, in Rostov-on-Don and Saransk. The first one will receive RUB 20.2 billion from the central budget, while the Mordovia host stadium 16.5 billion.
The Rostov future stadium was also given a time frame for the financing: 7.8 billion in 2014, 6.1 billion in 2015, 3.6 billion in 2016 and 2.1 billion in 2017, when construction is due to end.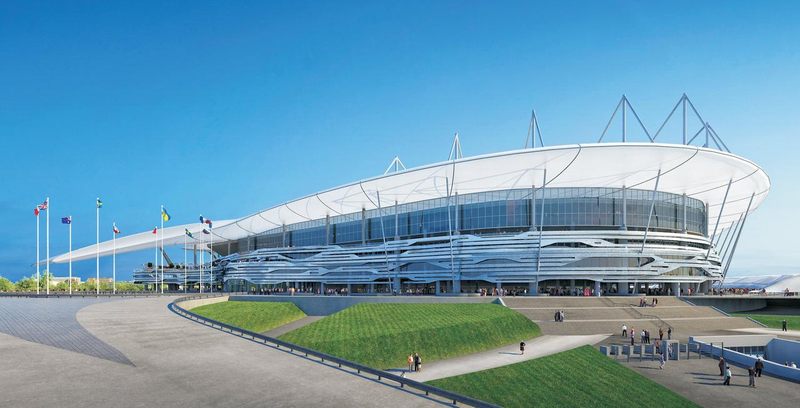 Please note, the stadium was initially expected to be done in 2015, but so far construction hasn't even started. This makes above-mentioned budgeting in odds with actual works done on site. Groundbreaking won't happen this year, while 2014 is the year with largest allocation.
The Saransk stadium (below) hasn't been provided with a detailed time frame. And while it may seem significantly cheaper than the Rostov stadium, it's actually more expensive. But initial works, including enabling works, foundations and some of the concrete structures were already commissioned by local authorities in previous years. Now the federal government is simply taking over and finishing what was started.
Please note, this time we did not present exchange rates in € or $, because the situation with Russian currency is extremely unstable in recent days. The ruble is plummeting and it's yet to be seen how big an impact the crisis will have on final stadium cost.